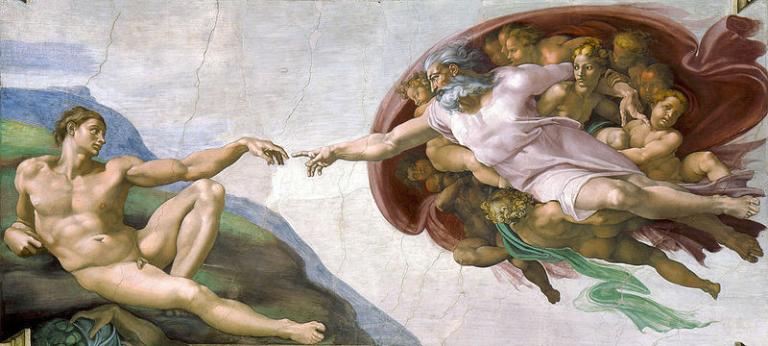 It being Friday, a new article appeared today in Interpreter: A Journal of Latter-day Saint Faith and Scholarship:
"Was Adam a Monotheist?  A Reflection on Why We Call Abraham Father and Not Adam"
Abstract: The three great monotheistic religious traditions (Judaism, Christianity, and Islam) all claim Abraham as father and prototypical monotheist. Though Adam is the putative first father in all of these traditions, he is seldom remembered in Judeo-Christian scriptural, apocryphal, or pseudepigraphic texts as an exemplary monotheist. This essay briefly reviews why Abraham retains the lofty title "Father of Monotheism" while exploring how Latter-day restoration scripture adds to and challenges this ancient tradition vis-à-vis enhanced understanding of Adam's covenantal and monotheistic fidelity to God.
***
The Book of Mormon mentions dogs in the New World.  Is this an error?  Is it an anachronism?
No.  It's not.
"Dogs in Mesoamerica"
"The Sacrifice of Dogs in Mesoamerica"
***
"Utah is full of impactful women leaders"
For what little it's worth, by the way, I first met Astrid Tuminez when she was an undergraduate — a very impressive undergraduate (though, alas, never a student of mine) — at BYU.
***
In case you missed this:
"New Mormon temple invites Romans for a look"
***
"Why journalists will keep using the word 'Mormon'"
It seems to me completely unsurprising to expect that the media will continue to refer to us as "Mormons" and as "the Mormon Church."  Of course they will.  Nevertheless, I see the point of — and the value in — asking members of the Church of Jesus Christ of Latter-day Saints and the Church itself to emphasize, in their self-labeling, the fact that the faith of Latter-day Saints is centered in and focused on Jesus Christ.  The nickname Mormon too easily allows some to miss that fact and others to ignore or downplay it.  We can't control what others do, but we have considerable influence on ourselves.
***
It's possible, though not altogether certain, that this will be the end of efforts by homosexual activists to harrass Jack Phillips and run him out of business:
"Colorado, baker end legal spat over transgender woman's cake"
A slightly related item from BYU:
"Fighting for Religious Freedom in the Supreme Court"
And another somewhat related item, from the Washington Post:
"Utah teacher forces student to wash off Ash Wednesday cross"
I don't know whether the incident has anything to do with "Mormonism" or not.  I don't even know whether the teacher involved is an active Latter-day Saint or an inactive Latter-day Saint or altogether not a Latter-day Saint.  The incident might reflect ignorance about traditional Catholic practices connected with Ash Wednesday, or it might suggest an overzealous application of perceived legal bans on overt religious activity in public schools.  Whatever.  In any case, it was wrong.