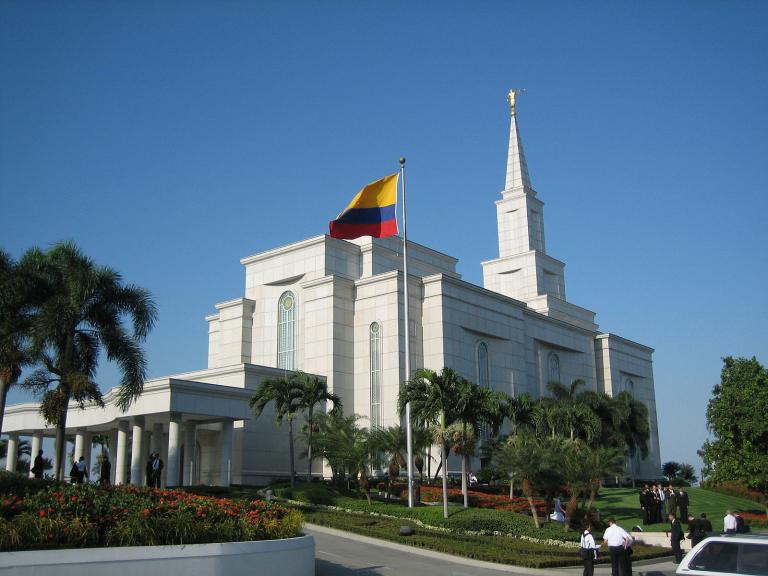 The latest installment of my biweekly "Defending the Faith" column appeared today in both the print and online editions of the Deseret News:
"Evil and the recognition of God"
That's a refreshing change from recent (rather unpredictable) publishing history.
In any case, several of the people who write in to the Deseret News in order to disagree with every article that I publish wrote in to the Deseret News this time, too, in order to disagree with my article. Quelle surprise!
***
This is a pretty good video, not only about the new and soon to be dedicated Rome Italy Temple, but as an introduction to temples more generally. It's one that Latter-day Saints might want to consider sharing with family and friends who might not be members of the Church or who, at least, haven't been to the temple:
"Two Apostles Lead a Virtual Tour of the Rome Italy Temple: Elder Bednar and Elder Rasband explain a temple's purpose and promise"
And many more new temples are on the way. I was pleased, today, to see newly released renderings and groundbreaking announcements for two to be built in South America:
The latter, of course, will be the second temple in Lima, and the fourth temple in Peru, overall:
A temple in Arequipa is nearing completion:
And the new temple in Quito will be the second in that country:
***
This is a touching article:
"'You Are My People': Inactive Gay Mormon Shares Powerful Insights After Attending Church for the First Time in Years"
I don't know exactly how we can do it — we're not at liberty to jettison revealed doctrines, covenants, and commandments to do it — but I would love to have people who have felt excluded feel included, to the extent that that is possible.
As I've commented here before, I'm something of a quasi-universalist. (A topic for another day, that. And maybe not on my blog. We'll see. To me, it's a sacred and sensitive subject.)
But it seems to me that deliberate wickedness is what gets people into the Terrestrial Kingdom and the Telestial Kingdom. Those who sincerely seek to do right and to find and live by the truth will, I think, be fine in the long run. And those, in my still rather sunny view of humanity, are a pretty big group. Homosexuality poses a unique challenge, I acknowledge, and one that I'm unspeakably glad that I have not personally been obliged to confront — but also one that is not beyond the reach of the love of the Father and the atoning sacrifice of the Son.