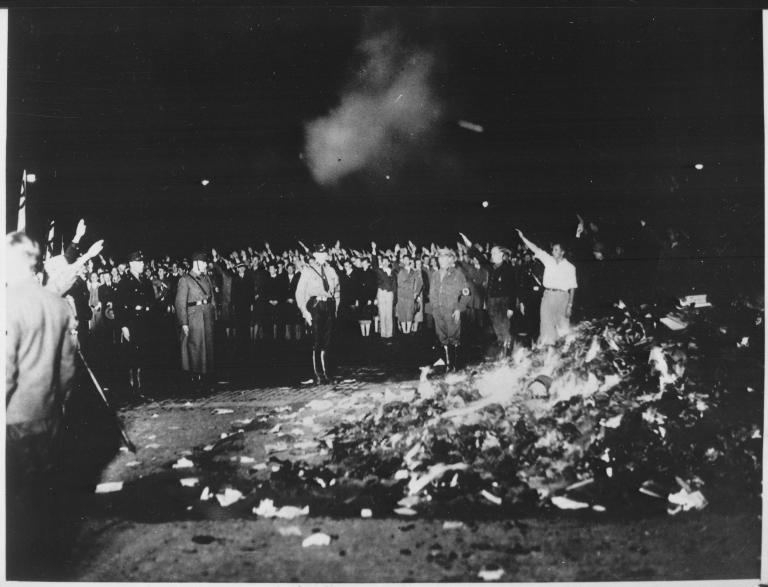 I posted a blog entry the other day that included the photograph and the caption above. I've now taken that entry down. (I'll be happy to explain why I did so. But only privately — no, I wasn't rebuked by Patheos for the post [why on earth would I be?] nor ordered to remove it by the BYU administration [some folks have overactive imaginations] — and not publicly. I'm hoping that the situation to which I was referring in my blog entry can be worked out in a way that will be satisfactory to all parties, and I'll do nothing knowingly to make such a resolution more difficult.)
Anyway, a participant on a board where my most hyperactive critics publish their work claims to have caught me in . . . well, what exactly he's caught me in I don't really know. With me, of course, there are and can be no innocent errors, so it was probably some sort of deceit.
There is, he confidently declares, no "Heinrich Mann." There was a "Thomas Mann." And, indeed, there was. Thomas Mann was a great German novelist (the author of such works as Buddenbrooks, Der Zauberberg ["The Magic Mountain"], and Doktor Faustus; the series "Joseph und seine Brüder" and "Bekenntnisse des Hochstaplers Felix Krull" ["Confessions of Felix Krull, Confidence Man"]; and the novellas Tonio Kröger and Der Tod in Venedig ["Death in Venice"], etc., etc.) who won the Nobel Prize for Literature in 1929.
But there was no "Heinrich Mann."
Peterson caught in another lie! (Or, anyway, redundantly proven incompetent yet again!)
Ah, but hear the wisdom of Wikipedia:
"Luiz (Ludwig) Heinrich Mann (27 March 1871 – 11 March 1950) was a German novelist who wrote works with social themes. From 1930 until 1933 he was president of the fine poetry division of the Prussian Academy of Arts. His numerous criticisms of the growth of fascism forced him to flee Germany after the Nazis came to power during 1933. . . . He was the elder brother of novelist Thomas Mann."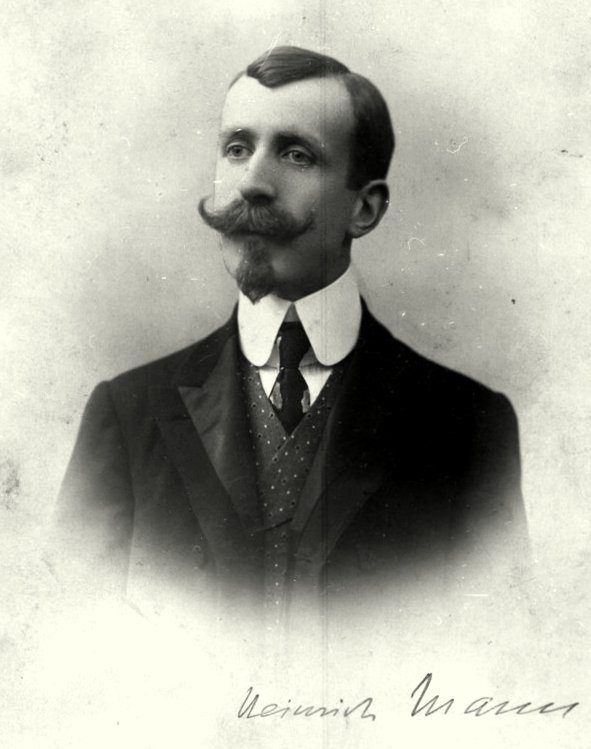 Would it be churlish of me to point out that the fellow confidently asserting that there was no "Heinrich Mann" seems to think very highly of himself — and appears to be highly esteemed by his small message board audience — as a master of historical detail, a fearless voice of truth that cuts through lies, ignorance, and obfuscation?
Well then, I guess I won't.
***
My wife and I are just back from dinner and a play with friends. We saw a performance of Steel Magnolias on the Sorenson Legacy Jewel Box stage at the Hale Centre Theatre.
Curiously, neither my wife nor I had ever seen the play before. Nor, even more curiously, have we ever seen the famous 1989 film version, with its remarkable cast (Sally Field, Dolly Parton, Shirley MacLaine, Daryl Hannah, Olympia Dukakis, Julia Roberts, Tom Skerritt, Dylan McDermott, Kevin J. O'Connor, and Sam Shepard).
It was funny and sad. And it was quite well done, as plays at the Hale Centre Theatre always are. I liked it very much.