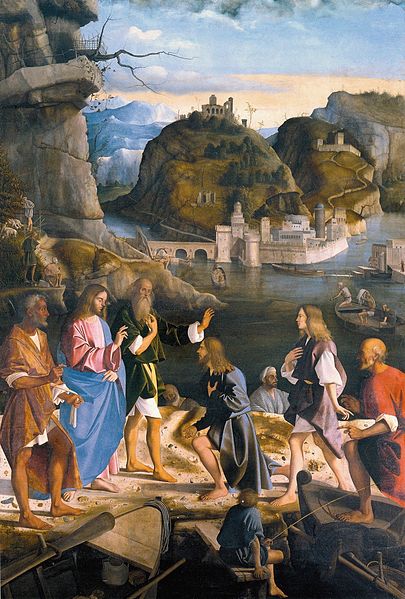 Compare Matthew 23:11; Mark 9:35; Luke 12:50; 22:24-27; 9:48; John 13:4-5, 12-17
These are powerful verses.  They condemn the almost omnipresent and well nigh irresistible human anxiety about status, the perpetual quest for prestige.
They offer grounds for continual self-examination:
Are we doing good for its own sake, or to seem good to others?  Do we care about the truth, or about academic prestige?  Do we want the new car or new house because its features would be useful, or because we want to impress others?  Do we want to give a good talk because we hope to edify the Saints and build the Kingdom, or because we want to be well thought of?  And on and on and on.
Are we proud of our humility?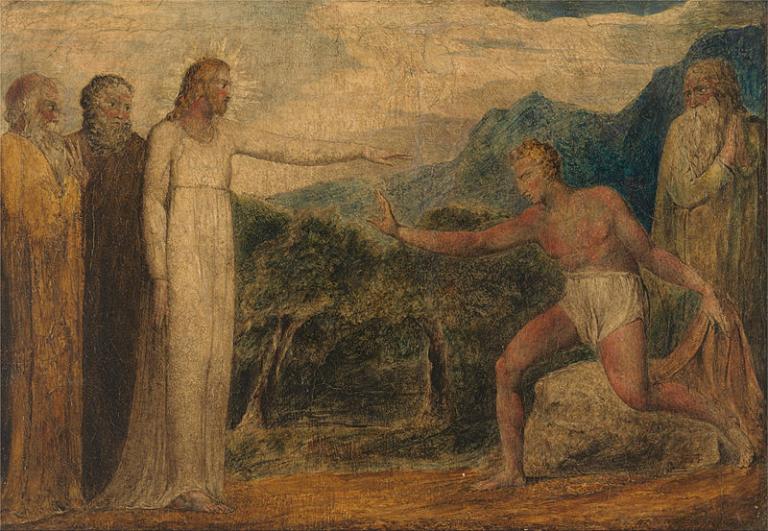 Compare Matthew 9:27-31; Luke 18:31-34
Left to itself, humanity is blind.  So, no matter how much the crowd mocks and derides us (see 1 Nephi 8:26-28 and 1 Nephi 11:35-36), we should all implore the Lord to touch our eyes, so that we can see.  And then, when we're able to see, we should follow him.  "Immediately," as these texts say.  (The Greek varies.  It's εὐθέως in Matthew, εὐθὺς in Mark, and παραχρῆμα in Luke.  But all mean "immediately.")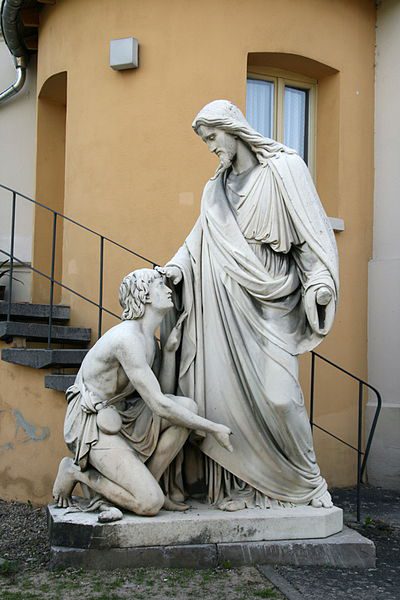 Jesus has the power to give us sight, to enable us to see the things that were always present but that, through our incapacity, we were previously unable to perceive.
May it be with us as it was with Bartimaeus:
"And immediately he received his sight," says Mark 10:52, "and followed Jesus in the way."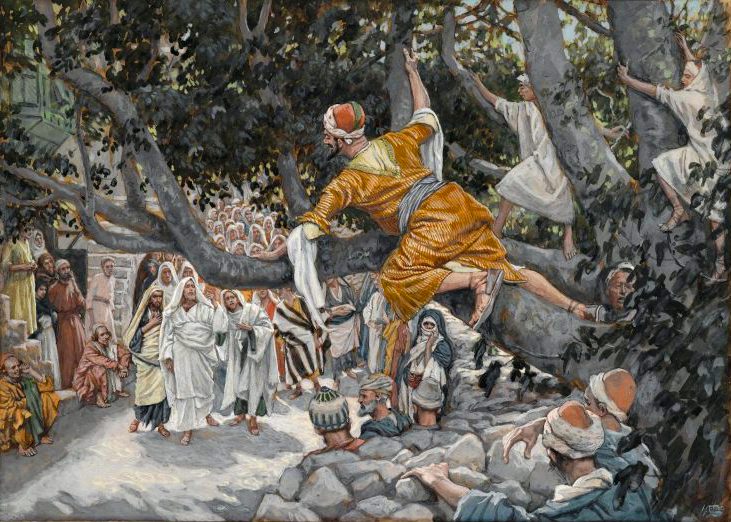 Compare Matthew 18:11
As I've repeatedly said, one would be hard pressed to find any doctrine of salvation by grace alone in the teachings of Jesus — at least, as they're recorded in the four New Testament gospels.
The case of Zacchaeus illustrates my point nicely:  Jesus plainly approves of this diminutive publican's generosity to the poor and his commitment to (going beyond) justice.  Jesus doesn't tell Zacchaeus that his righteousness is as filthy rags or that it represents an arrogant and contemptible effort to earn his own way into heaven.
On the other hand, righteousness plainly isn't enough on its own.  Zacchaeus has been behaving righteously for some time, it seems, but only "this day" (or "today") does salvation come to his house — because he's welcomed Jesus into it.
Posted from New York City