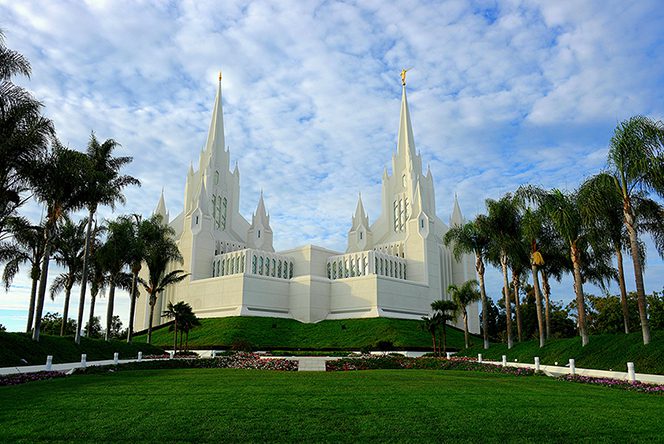 A new article has appeared in Interpreter: A Journal of Latter-day Saint Faith and Scholarship:
Abstract: In 1 Nephi 1:16–17, Nephi tells us he is abridging "the record of my father." The specific words Nephi uses in his writings form several basic but important patterns and features used repeatedly by Nephi and also by other Book of Mormon writers. These patterns and features provide context that appears to indicate that Nephi's abridgment of Lehi's record is the third-person account found in 1 Nephi 1:4 through 2:15 and that Nephi's first-person account of his own ministry begins in 1 Nephi 2:16.
Also available on the website of the Interpreter Foundation:
The 31 March 2019 broadcast of the Interpreter Radio Show was recorded and is now available and accessible at no charge at
https://interpreterfoundation.org/interpreter-radio-show-march-31-2019/
During the broadcast, Martin Tanner discussed the origins of the New Testament and the Resurrection of Jesus Christ.
And don't miss this interview with Gaye Strathearn on "The Symbol of the Cross":
https://interpreterfoundation.org/ldsp-the-symbol-of-the-cross-with-gaye-strathearn/
Good Friday is seen as the most holy day in Christian tradition, yet it is scarcely mentioned among Latter-day Saints. And outside of Easter lessons, pictures of the crucifixion are rarely displayed. By contrast, sometimes rather gruesome depictions of the suffering of Christ on the cross hold prominent positions within most Christian buildings, whether local meetinghouses or grand cathedrals.
In this interview, Dr. Strathearn discusses four reasons why she believes that the cross, at least, should hold an important place in Latter-day Saint discourse, both private and public, both among ourselves and in conversation and interaction with our Christian friends.
For the record, I'm inclined to agree that our near-aversion to the cross is unnecessary and, sometimes, counterproductive.  I don't believe that we particularly need to emphasize the cross, but I also see no reason to avoid it.
***
The latest installment of the bi-weekly Hamblin and Peterson column in the Deseret News has now appeared:
"The warrior monk origins of the Knights of the Hospital"
***
He's amazing:
"President and Sister Nelson Prepare for Pacific Ministry: Prophet joined by Elder and Sister Gong in seven stops"
***
After substantial renovation, the Memphis Tennessee Temple is about to be rededicated.  It's one of the very small temples built under the leadership of President Gordon B. Hinckley.  Here are some photographs of the newly refurbished temple:
"Memphis Tennessee Temple Opens Doors to the Public"
Posted from San Diego, California