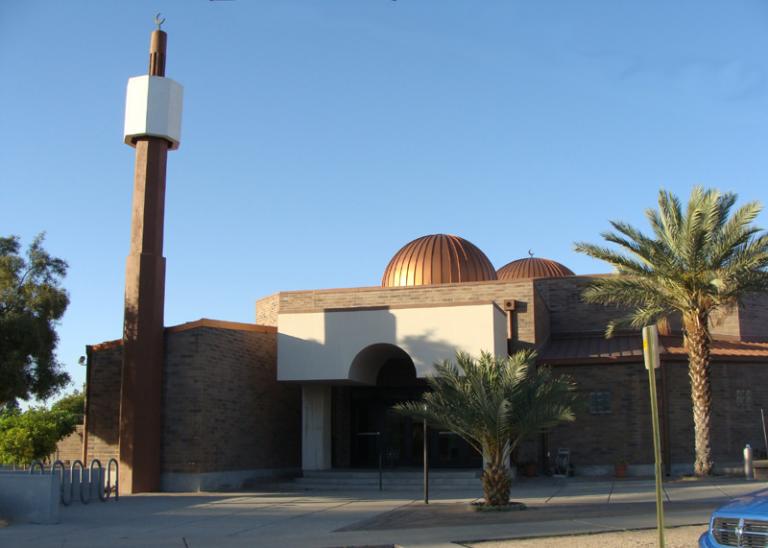 This item was kindly brought to my notice by Matthew Wheeler:
"'To defeat ISIS, we need to destroy its extremist ideology.' A pertinent message from Sayyid Shaykh Muhammad al-Yaqoubi on how repel the tide of extremism through traditional, Sunni Islam."
It's possible — I can't recall — that he also alerted me to this absolutely wonderful story:
"Muslims Invited To Pray Inside Synagogue After Fire Damages Their Mosque"
***
I'm not a fan of Rep. Ilhan Omar (D-MN) — if Tucker Carlson is accurately reporting some of her recent remarks, they represent merely one more reason for me to disapprove of her — but her religion and ethnicity have absolutely nothing to do with my lack of enthusiasm. The "D" after her name is already a red flag for me, and she's definitely on the left extreme of her party. However, the charge of "dual loyalty" is one that should be very rarely deployed, if at all.
It's been used against Jews. It was used in fact, effectively, against Jews in 1930s Germany — they couldn't really be true Germans, after all! — and, in the hysteria surrounding the notorious Dreyfus case, it was used against Jews in France. It was used against Catholics as recently as John F. Kennedy's presidential campaign in 1960. I even saw it used occasionally against Latter-day Saints during Mitt Romney's 2008 and 2012 presidential campaigns.
"'Dual Loyalty' Is A Slur ― One Muslims Face All The Time: Rep. Ilhan Omar is today's target, but Muslim politicians are regularly accused of being "un-American" on issues like Israel."
***
"Neo-Nazis doing Hitler salutes delivered boxes of PIG HEADS to one of the mosques targeted in Christchurch massacre"
Why is it, incidentally, that the people advocating "white power" and white supremacy are very commonly just about the least desirable, the most unsavory, the least accomplished representatives of the "white race" that could possibly be imagined?
***
Did you hear about this story?
"More than 130 people from Muslim ethnic group killed in Mali after gunmen disguise themselves as hunters: A group of gunmen who disguised themselves as traditional hunters have surrounded a Mali village and killed at least 134 Fulani herders, with pregnant women and children among the dead."
You probably didn't. But the reason for that is, probably, that we simply don't hear about much at all coming out of Africa. You most likely didn't hear about this, either:
"Nigerian Muslim Militants Kill 120 Christians in Three Weeks: The recent death toll of Christians in Nigeria has reached 120 with this week's slaughter of more than 50 by Fulani Muslim militants in the Kaduna state of Nigeria, the Christian Post reported."
And, sadly, it's quite often the case that a news outlet that will feature a story like the one immediately above won't mention a story like the one above it.
This world, in many locations, is a pretty sorry place.
***
I can't honestly say that the outcome of this particular race has upset me:
"Erdogan loses control of Turkish capital in local elections setback"