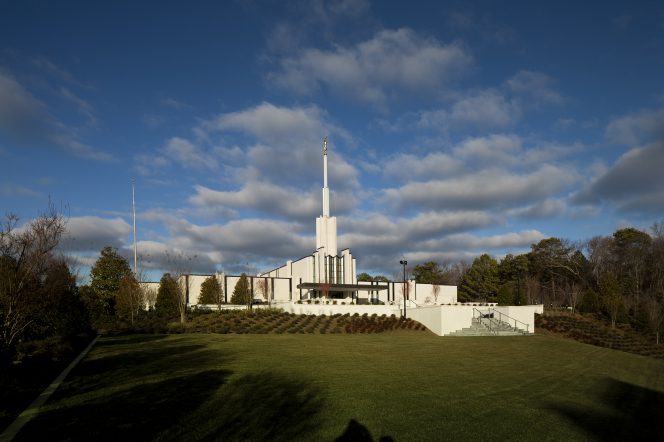 It being Friday, a new article has appeared in Interpreter: A Journal of Latter-day Saint Faith and Scholarship:
"Prospering in the Land: A Comparison of Covenant Promises in Leviticus and First Nephi 2"
Abstract: A careful examination of the Abrahamic covenant, as contained in Leviticus 26, and the covenant established with the Lehites during their exodus to the New World, found in 1 Nephi 2, shows deliberate similarities. These similarities are important to understand, as the role of covenant is central in both ancient Israelite practice and current Latter-day Saint theology.
The article's author, Dr. Kerry Muhlestein, received his Ph.D. from UCLA in Egyptology. He is a professor in the Ancient Scripture Department at Brigham Young University, where he directs the BYU Egypt Excavation Project.  He has served in various positions for the American Research Center in Egypt and as Vice President of the Society for the Study of Egyptian Antiquities/Société pour l'Étude de l'Égypte Ancienne.  He is a Senior Fellow of the William F. Albright Institute for Archaeological Research, and was appointed a Visiting Fellow at the University of Oxford for the 2016–2017 academic year.
***
For the 9 June 2019 edition of the Interpreter Radio Show, Martin Tanner, John Gee, and Kevin Christensen discussed the Annotated Book of Mormon, took a few phone calls, and participated in a Come, Follow Me roundtable for lesson 25 in the 2019 Gospel Doctrine manual.  Stripped of commercial interruptions, the entire show is now available online at no charge:
Interpreter Radio Show — 9 June 2019
And, if you would rather simply listen to their discussion of Gospel Doctrine lesson 25, that has been extracted and posted separately:
Audio Roundtable: Come, Follow Me New Testament Lesson 25 "He Is Risen"
***
You might also enjoy this podcast on "The Latter-day Saints and Zion," with Matthew C. Godfrey:
In this discussion, Dr. Matthew C. Godfrey offers his  perspective on the early Latter-day Saint quest to obtain and redeem a promised land.
Dr. Godfrey serves as a general editor and as the managing historian of the Joseph Smith Papers. He is also a member of the Church History Department Editorial Board. He holds a PhD in American and public history from Washington State University. Before joining the project, he was president of Historical Research Associates, a historical and archeological consulting firm headquartered in Missoula, Montana.
Posted from Atlanta, Georgia