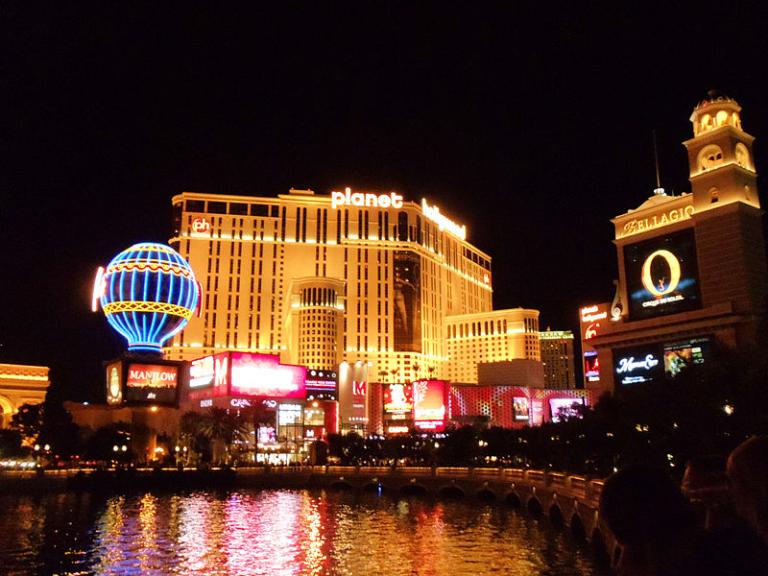 It's now confirmed that I'll be speaking — a late addition, in response to a quite last-minute request — at FreedomFest 2019 in Las Vegas in a few days. Unfortunately, I'll just be able to spend part of a day there, flying down in the morning and returning to Utah that evening. Here's how I'm now listed in the program:
1 – 1:50 pm. Wednesday, July 17. Champagne 1: "Building Zion: Mormons and the American West," with BYU Professor Daniel Peterson, a regular at FreedomFest. Prof. Peterson will speak of the Mormon pioneers settling of the West, their practice of polygamy and socialism ("United Orders"), their attitude toward the native Americans, and the Book of Mormon as American scripture.
That's a lot of material to cover, and I also need to allow for at least ten minutes of questions and answers at the end. So it won't be the deepest of treatments, and it will be aimed principally at what I assume will be a largely non-LDS audience.
I'll spend a few minutes on the handcart pioneers. I especially like the story of Levi Savage, who counseled the Willie handcart company against leaving so late in the season — and was fiercely rebuked for doing so, on account of his supposed lack of faith — but who vowed that, if they chose to go, he would accompany them, suffer with them, and, if necessary, die with them. Which he very nearly did. It's a story that illustrates both the human side of Latter-day Saint history (and leadership) and the heroic and inspiring side.
I think that I'll need to talk at least a bit about the Latter-day Saint role in the settling of Las Vegas itself, and I'll probably allude to the colonizing of extra-Utah places like San Bernardino, Mesa, northern Arizona, and even southern Alberta. And I'll need to mention briefly the persecution that drove the early Saints from New York to Ohio and then to Missouri, and from Missouri to Illinois, and from Illinois to the Great Basin West and beyond. (As one General Authority is reported to have quipped several generations back: "We came here voluntarily because we had to.") I don't know that many non-LDS know much about the history of the "Mormon migrations."
Any other suggestions would certainly be appreciated, although I can't guarantee that I'll be able to use them all. Good quotations. Rich anecdotes. Etc.
This request came late, and I have a lot of other pressing things to do. But I want to do a good job for the audience at Freedom Fest.