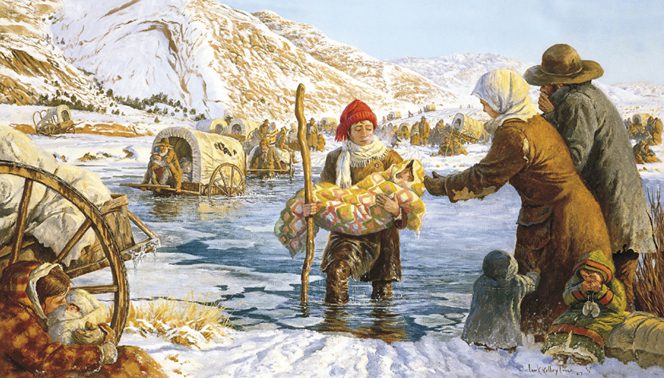 A recording of the 14 July 2019 Interpreter Radio Show is now available (at, of course, no charge), shorn of commercial interruptions and breaks.  For that episode, Terry Hutchinson, John Gee and Kevin Christensen discussed the 90th anniversary of broadcasts by the Tabernacle Choir at Temple Square as well  as new books about the New Testament. Also featured is a discussion of the upcoming Come, Follow Me lesson #30:
Interpreter Radio Show — July 14, 2019
If, however, you just want to hear the Interpreter Radio (audio) Roundtable for Come, Follow Me New Testament Lesson 30, "A Minister and a Witness," covering Acts 22-28, with Terry Hutchinson, John Gee, and Kevin Christensen. that roundtable was extracted from the 14 July 14 2019 broadcast of Interpreter Radio and is also available, independently, at no charge:
***
One person who couldn't attend has already asked me for a copy of my Wednesday afternoon remarks at FreedomFest 2019 in Las Vegas.  Unfortunately, those remarks exist only in the form of notes.  They weren't written out.
However, given the deafening roar of the demand already expressed for the talk — I calculate, very conservatively, that every individual expression of interest represents approximately 86,327,524 other yearning people who simply don't know how to contact me — I feel that I should respond more adequately and more helpfully:
All of the presentations delivered at FreedomFest 2019 will be available in Thumb Drive MP3 Format and/or in the form of CDs or DVDs through Ensign Productions:
Ensign Productions
P.O. Box 298
Riverton, UT 84065
1-866-254-2057
www.FreedomFest.com/audio
hdskousen@gmail.com
Among the speakers at this year's FreedomFest (and, thus, available in recordings) are — and I'm leaving out far more than I'm including — such people as Sen. Mike Lee, Rep. Justin Amash, Alan Dershowitz, John Stossel, George Gilder, John Lott, Penn Jillette, Glenn Beck, Kevin Williamson, Grover Norquist, Rich Lowry, Judge Douglas Ginsburg, John Mackey, Michael Ramirez, James Gwartney, Doug Casey, Michael Shermer, Kevin Sorbo, Herman Cain, Charles Murray, and Stephen Moore.
The single, stand-alone prices for my "Building Zion: Mormon Pioneers and Religion in the American West" (which bears the identification number 19-002) are $15 for the DVD, $10 for the CD, and $5 for the MP3.  (For my critics:  I will make absolutely nothing from any such sales, if any actually occur.)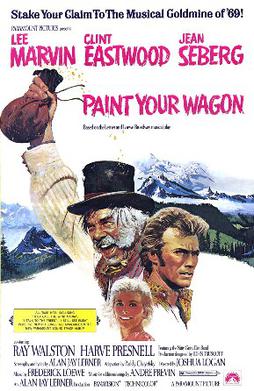 In the end, I had a bit more material than I could fit into the time allotted for my presentation — which was prefaced, incidentally, by some amusing polygamy-related footage from the 1969 Western musical film Paint Your Wagon, starring Lee Marvin, Clint Eastwood, and Jean Seberg (and, by the way, half a century old this year), which was, in its turn, based upon the 1951 Lerner and Lowe Broadway musical of the same name.  (Isn't the idea of Clint Eastwood in a musical comedy simply irresistible?)