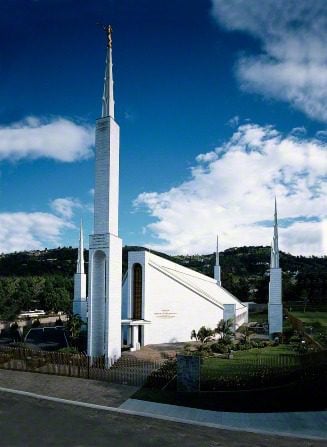 Here's a piece from the redoubtable Jeff Lindsay:
"John Gee's Troubling Review of the Joseph Smith Papers Volume on the Book of Abraham"
And here's one from the incisive Steve Smoot:
***
And, speaking of progress, here are a trio of interesting items:
"From Acorn to Oak: Fulfilling a Prophecy about the Church in South America"
"Rare Discovery Provides Insight into Apostle's Tour That Changed Missionary Work in South America"
"President Nelson Begins Latin America Ministry in Guatemala: Prophet speaks in Spanish to Latter-day Saint congregations nationwide"
***
"The Heartbreakingly Beautiful Story Behind the Statue on the Grounds of 3 Temples"
***
Two passages from the great John Henry Cardinal Newman (1801-1890), who is something of a hero:
"God has created me to do Him some definite service. He has committed some work to me which He has not committed to another. I have my mission. I may never know it in this life, but I shall be told it in the next. I am a link in a chain, a bond of connection between persons.
"He has not created me for naught. I shall do good; I shall do His work. I shall be an angel of peace, a preacher of truth in my own place, while not intending it if I do but keep His commandments.
"Therefore, I will trust Him, whatever I am, I can never be thrown away. If I am in sickness, my sickness may serve Him, in perplexity, my perplexity may serve Him. If I am in sorrow, my sorrow may serve Him. He does nothing in vain. He knows what He is about. He may take away my friends. He may throw me among strangers. He may make me feel desolate, make my spirits sink, hide my future from me. Still, He knows what He is about."
"God has created all things for good; all things for their greatest good; everything for its own good. What is the good of one is not the good of another; what makes one man happy would make another unhappy. God has determined, unless I interfere with His plan, that I should reach that which will be my greatest happiness. He looks on me individually, He calls me by my name, He knows what I can do, what I can best be, what is my greatest happiness, and He means to give it me."