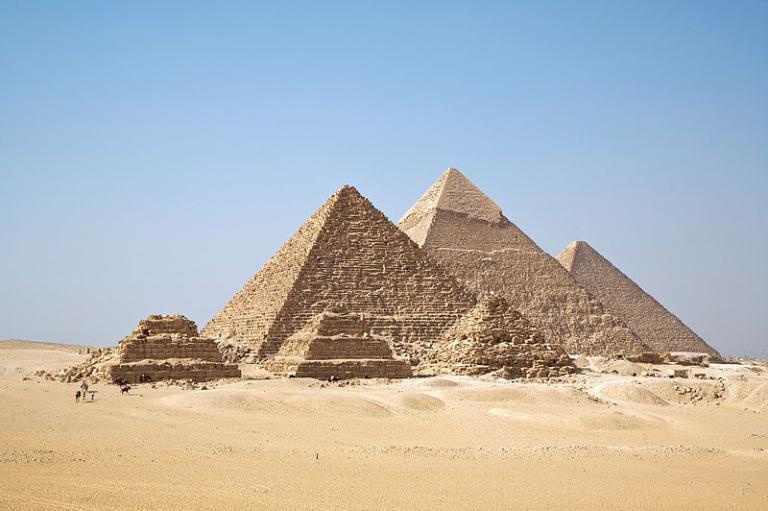 I just now received a note from the folks at Cruise Lady, and I thought that I would pass it on for my reader or readers here:
Last Chance to Book Ultimate Egypt!
We have been informed that tomorrow, September 27, will be the last day we can book space on our Nile cruise that takes place on our 12-Day Ultimate Egypt Tour. If you want to visit the stunning temples built by Ramses II for himself and for Nefretari ("she for whom the sun doth shine") at Abu Simbel, and if you want to visit Alexandria, one of the most historically significant cities in the world, this is your last chance!
See everything you've heard so much about, including: the Great Pyramids, the Step Pyramid at Saqqara, the Sphinx, and the great Temple of Karnak — but also see Christian and Jewish Old Cairo, Aswan, Luxor, the Valley of the Kings, The Temple of Philae, and much more! We will cruise for 4 nights along the Nile River in Upper Egypt, with stops at such remarkable places as the temples of Edfu and Kom Ombo.
Two of the unique aspects of this tour are visits to Abu Simbel and to Alexandria.
In Alexandria, we will visit the only Roman amphitheater in Egypt, the modern Library of Alexandria, and the Catacombs of Kom El Shoqafa, one of the Seven Wonders of the Middle Ages.
And you can read the fascinating story of how the temples at Abu Simbel were saved from inundation by being disassembled and moved uphill here.
Tour Date: 26 December 2019 – 6 January 2020, with Hany Tawfeek and Steve Densley J.D.
Hany Tawfeek is one of the foremost tour guides in Egypt, as well as a friend. Steve Densley, also a friend, is both the vice president of Cruise Lady and the executive vice president of the Interpreter Foundation. He has devoted considerable attention to visiting Egyptian sites and to the study of ancient Egypt's history and religious monuments.
Incidentally, too: Some have expressed to me their fear of traveling in Egypt. Well, of course, bad things might happen there. After all, bad things can happen anywhere. But I can honestly say that I have never felt unsafe in Egypt during any of the many visits that I've made there nor during the four years (1978-1982) that my wife and I lived there.
So, if you're inclined to go, if you want to enjoy the many wonderful things there are to see in Egypt, by all means go.