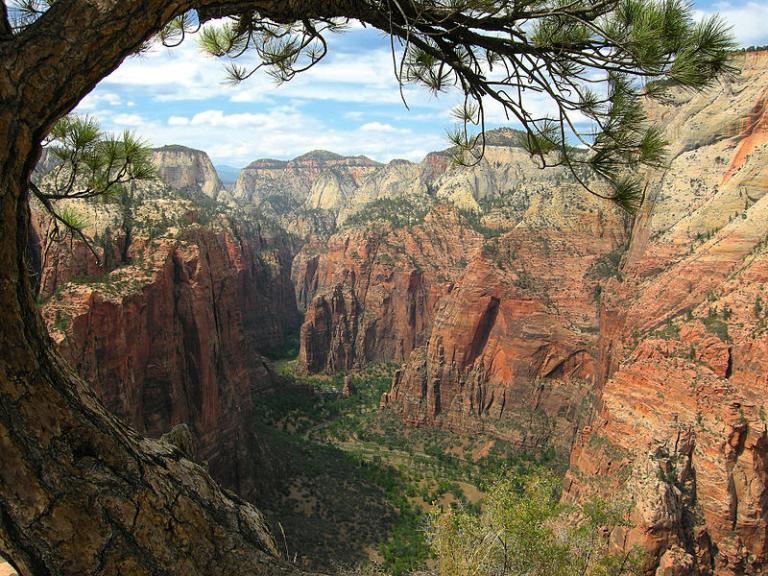 I think that I'll call attention one more time to the fact that I'll be speaking this weekend, on Sunday, 13 October 2019, in Cedar City, Utah.  The subject of my remarks will be
"Idle Tales"? The Witness of Women
I'm told that the fireside will begin at 7 PM on Sunday evening, at the chapel located at 800 South Laurie Lane (800 South and Westview Road).  When this event was set up, the Cedar City Utah West Stake Center had already been scheduled.  So, although it will be a stake fireside, I will be holding forth at the South Mountain Ward rather than at the stake center.
For those who've never before heard me but who might be curious:  My typical vitriol and viciousness should be on full display during the fireside.  I won't hold back.
***
Incidentally, I'll also be speaking this next week — on Wednesday, 16 October — at a luncheon of (I think) the Greater Phoenix chapter of the J. Reuben Clark Law Society.  If I'm not mistaken, the luncheon will be held somewhere on the campus of Arizona State University, in Tempe.
***
My invariable mean-spiritedness is also brazenly obvious in an essay that appeared on Friday — I'm late in posting about it — in Interpreter: A Journal of Latter-day Saint Faith and Scholarship:
"Recent Reflections While Partaking of the Sacrament"
Abstract: Sometimes, obedience to the principles of the Gospel and tending faithfully to our stewardships can seem — and can be — a burden. Moreover, we mortal humans are fallible and weak, and we're free. Accordingly, I'm convinced that the Father (a supremely masterful strategist and tactician) builds in redundancies so as to ensure that his purposes will be achieved even when his mortal servants falter. At the very heart of his plan, though, there could be no redundancy. Only one person could do what absolutely, desperately, needed to be done.
***
Neal Rappleye, Jasmine Rappleye, Stephen Smoot, and Hales Swift discussed on the recent October General Conference during the first hour of the 6 October 2019 installment of the Interpreter Radio Show.  During second hour, they discussed the upcoming Come, Follow Me lesson #42 on 1 and 2 Timothy, Titus and Philemon.  Their discussions are now available, shorn of commercial and other interruptions, in the Interpreter Foundation website at
Interpreter Radio Show — October 6, 2019
If you only want to listen to their discussion of Come, Follow Me New Testament Lesson 42, "Be Thou an Example of the Believers," covering 1 and 2 Timothy, Titus and Philemon, that has been excerpted for you and posted independently as
Audio Roundtable: Come, Follow Me New Testament Lesson 42 "Be Thou an Example of the Believers" (1 and 2 Timothy, Titus and Philemon)
***
Also from the Interpreter Foundation, two video supplements and transcripts from Dr. Hales Swift:
Paul, the Prisoner, on Publicity (Philippians 1): A Video Supplement for Come, Follow Me Lesson 40: "I Can Do All Things through Christ Which Strengtheneth Me"
Are Ordinances No Longer a Thing? (Colossians 2): A Video Supplement for Come, Follow Me Lesson 40: "I Can Do All Things through Christ Which Strengtheneth Me"
Posted from St. George, Utah