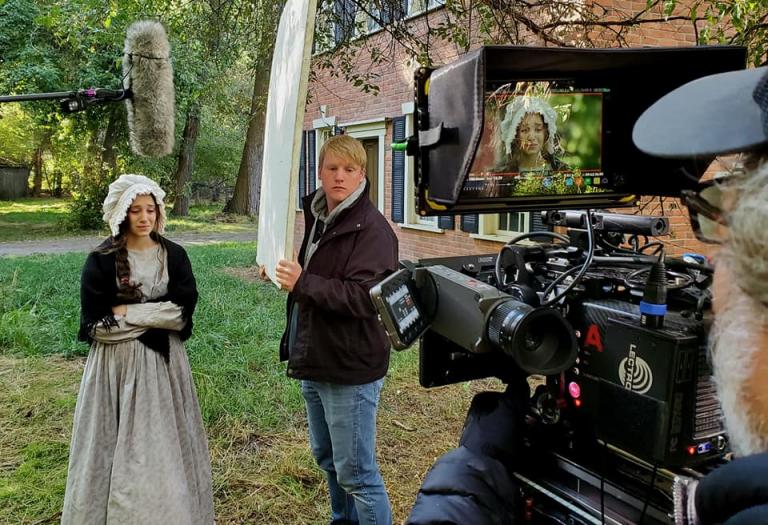 A transcript of the remarks that I delivered at the August 2019 FairMormon conference, which focused on the women at Christ's tomb and on the women who were among the unofficial witnesses to the Book of Mormon, has now been posted on the FairMormon website. I haven't yet had time to read it through, but I trust that it's reasonably accurate — and, indeed, perhaps too much so, since it probably reveals my umms and uhs and you knows and my general verbal incoherence in oral presentations:
""Idle Tales"? The Witness of Women"
The dramatic movie portion of the Interpreter Foundation's Witnesses film project will focus on the Three Witnesses to the Book of Mormon and, of necessity, also on Joseph Smith. It simply isn't practical, and would be dreadfully confusing, to tell the stories of very many more characters than that. But it is our firm intent that the overall project will also include the Eight Witnesses — and not only the Eight Witnesses but the unofficial witnesses, most of whom were women. This is a personal commitment of mine, and nobody who is centrally involved with the project feels otherwise.
***
You can still participate in this project via financial contributions, whether small or large:
Donating to The Interpreter Foundation
And, please, no matter what else you do or don't do, sign up for AmazonSmile and use it, especially as Christmas approaches. Here is a brief how-to video that was helpfully created by Tom Pittman:
It won't give you a charitable tax deduction, of course, because it won't be your money going to your designated charity. It will be Amazon's.
It will cost you nothing
.
***
We at the Interpreter Foundation have decided to start making chapters from our books available online (at no charge), and we've elected to begin with this one by the irreplaceable Jack Welch:
"Science & Mormonism Series 1: Cosmos, Earth, and Man: Chapter 3: Forging a Friendly Alliance Between Mormonism and Science"
***
Here's a blog entry from Dr. Jeff Lindsay on a very important topic:
"John S. Robertson Offers Strong Support for Brian Stubbs"
***
Just in case you've still managed to miss this, here's an announcement on the website of the Interpreter Foundation:
"Dr. Stephen Houston Speaking on Mayan Warfare at BYU"
***
And here's a pleasant bit of news from the Church's flagship university:
"BYU Center for Animation claims sixth Student Academy Award"
It almost compensates for a very uneven football season thus far. Incidentally, though, I've heard rumors that BYU's homecoming game against 14th-ranked Boise State turned out reasonably well.
***
A nice Church-related story from New England, in the American northeast:
"President Ballard Invites New Movement to Pray: He concludes ministry in New England"