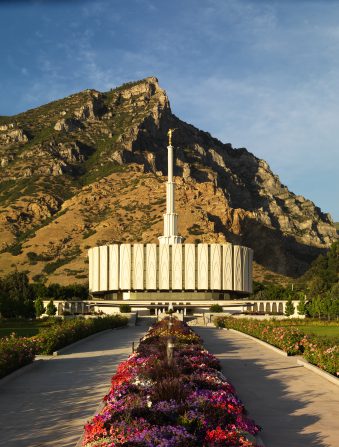 Let me just say that I loved — absolutely loved — President Russell M. Nelson's remarks in the Sunday morning session of the October 2019 semiannual General Conference of the Church of Jesus Christ of Latter-day Saints.
I loved his brief allusion to his experience with imams and other Muslim leaders in Christchurch, New Zealand during a visit earlier in the year.  I'm not sure, but I rather suspect that this may have been the first time that a photo of imams has been shown during a session of General Conference.  And there was at least one other photo of an obviously Muslim woman later in his talk.
When my article on Islam was published in the April 2018 issue of the Ensign, the Church's official magazine, I received a large number of very angry and resentful responses from certain members of the Church, via both email and regular mail.  Apparently, the Church also did:  One day, I answered a telephone call from one of the Seventy who had been asked that morning by a member of the First Presidency to check in on me and see whether I was holding up alright under the onslaught.  I was.  It was a bit of a new experience to receive hate mail from Latter-day Saints, but, having been accustomed to such messages from ex-Mormons and anti-Mormons over many years, I've long since developed a remarkably thick skin.
Some of those who wrote to me threatened to tell President Nelson about the article that I had published in the Ensign, as if he might be unaware of it.  If those folks were paying attention this morning, they might realize that President Nelson and I are very much on the same page in our hope to build friendly relations with Muslims worldwide.  My article was scarcely a rogue operation.  (Actually, given the timing of the death of President Thomas S. Monson, my article was requested by one First Presidency and given the final green light for publication by a subsequent First Presidency.)
Mostly, though, I loved his recounting of the good done internationally, for both Latter-day Saints and non-members, by the Church.  It was both gratifying and inspiring.  It moved me to increase my own limited efforts to help.  And, I happen to know, it represented only the tip of the iceberg.