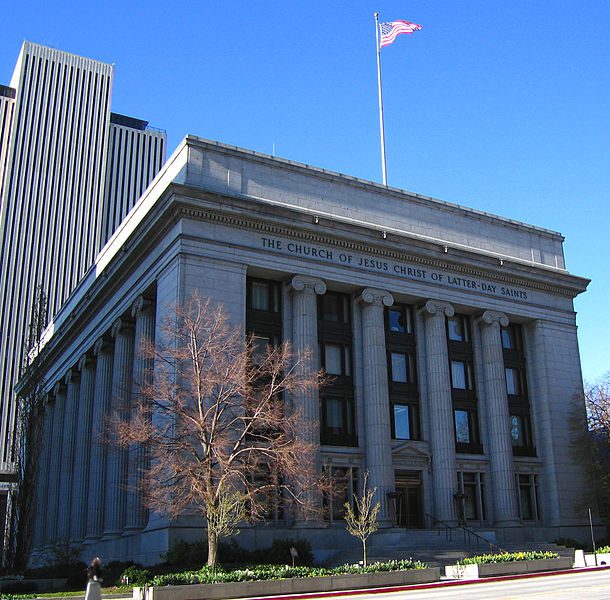 Two or three days ago, the Church of Jesus Christ of Latter-day Saints issued an important statement:
"Church Issues Statement Opposing Proposed Utah Psychologist Licensing Act Rule: Concerns are expressed about proposed rules on Utah 'Psychologist Licensing Act' and 'Mental Health Professional Practice Act'"
You don't really need to clink on the link above, though, because I'm going to give you what I believe to be the entire official text:
The Church hopes that those who experience same-sex attraction and gender dysphoria find compassion and understanding from family members, Church leaders and members, and professional counselors. The Church denounces any abusive professional practice or treatment.
We teach the right of individuals to self-determination and the right of parents to guide the development of their children. We also believe faith-based perspectives have an important and ethically appropriate role in professional counseling.
As detailed in the comments submitted by Family Services, the Church is concerned that the proposed professional licensing rule is ambiguous in key areas and overreaches in others. For example, it fails to protect individual religious beliefs and does not account for important realities of gender identity in the development of children.
We therefore oppose the proposed rule in its current form and respectfully request that it be appropriately amended to address the concerns raised in Family Services' comments, or that Utah's lawmakers provide statutory guidance on this important issue.
(The relevant supporting documents can be examined here:  https://newsroom.churchofjesuschrist.org/multimedia/file/Proposed-Amendments-to-the-Psychologist-Licensing-Act-Rule-and-to-the-Mental-Health-Professional-Practice-Act-Rule.pdf.)
Not surprisingly, I've since been reading descriptions of the statement above (and of the supporting documents that accompany it) as an expression of "hate."
Seriously, though, can you see any actual expression of hate in the statement or in the other materials?
Wouldn't it be nice if our rhetoric about such often inflammatory matters could be tamped down a bit?  If it could be at least slightly more calm and restrained?
I have to admit that I've grown very tired of the casual demonization, by certain supporters of the homosexualist agenda, of those who fail to show sufficient enthusiasm for it or who — perish the thought! — dare to dissent from it.
There are real haters out there, of course, and not merely among advocates of traditional sexual morality.  But it seems to me entirely unhelpful to describe as "hateful" people who are not, as a matter of fact, motivated by hate.  Decent men and women can disagree on this and other issues, and it's imperative that we all recognize that fact.  Otherwise, the tribalization that has so damaged our society and our communities in recent years will continue.  And this will benefit nobody.