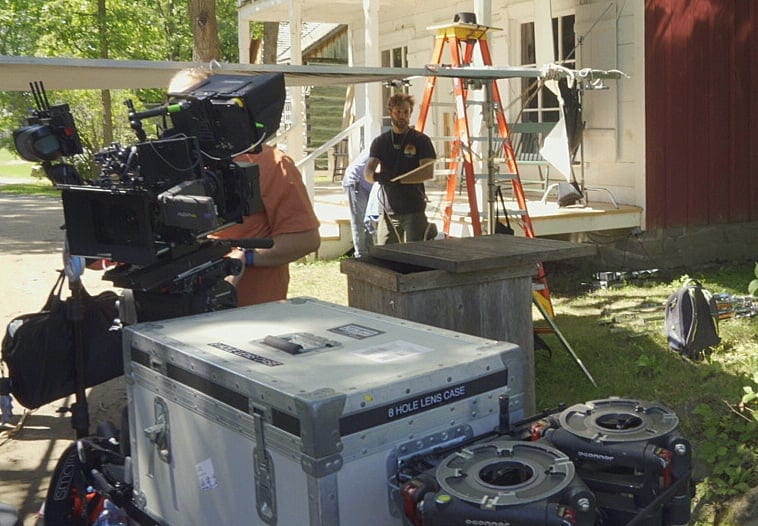 We're entering into the holiday season. Several houses in my neighborhood have had Halloween decorations up for at least a week or two now. To my horror, I've also seen a few Christmas-themed commercials on television.
But I guess that's alright, more or less, because some of you are, no doubt, already beginning your Christmas shopping.
So it's time for me to remind you of something important:
More and more, for good or for ill, people are doing their shopping online. And one of the principal places where they do that shopping is Amazon.com. (Until his rather expensive recent divorce, this fact made Jeff Bezos the richest man in modern history.)
Did you know that you can enlist Amazon to donate to an eligible charitable cause of your choice?
By purchasing your books or whatever else through AmazonSmile rather than the regular Amazon.com — Amazon sells far more than merely books — you can have Amazon donate 0.5% of the purchase price of eligible products to a charitable organization that you have chosen.
AmazonSmile, which is operated by Amazon itself, carries the same products and offers the same prices and shopping features as Amazon.com. The only difference is that when you shop on AmazonSmile, the AmazonSmile Foundation will donate half a percent of the price you pay to a designated charity.
Thus, if you've chosen to buy $100.00 of chartreuse-speckled, liver-and-onion-flavored Acme widgets on Amazon.com, you can go instead to AmazonSmile and buy precisely the same number of widgets for precisely the same $100.00 and with precisely the same convenience. In this case, though, Amazon will donate $0.50 — that is, fifty cents — to the charity that you have designated. And it costs you nothing. It is painless.
(It should also be noted that this won't count as a charitable donation on your part, because it will be Amazon that is giving the money, not you.)
Now, you might object, this is a trivial amount. So small! Why bother?
True, it's small. But if enough people do it, it will add up rapidly.
If, for example, 10,ooo people each make $1000 worth of purchases through AmazonSmile in a particular year, which is surely not impossible, they will have caused Amazon to give fully $50,000 that year.
Now, I'm going to suggest — big surprise — that the Interpreter Foundation would be a remarkably good charity for you to designate as a recipient of Amazon's generosity. We are, as a matter of fact, elibible and on their list. And here is a brief video that my friend Tom Pittman kindly created, showing you how to choose the Interpreter Foundation for this purpose:
Now, of course, you may be the kind of person who doesn't want to give to the Interpreter Foundation. Maybe you're the kind of person who would rather give to the Society for the Promulgation of Spray-Paint Graffiti or to the Friends of the Anopheles Mosquito or to the Serial Killer Defense Fund. (Just the sort of folks, of course, who wouldn't want to support the Interpreter Foundation!) Frankly, I rather doubt that those august organizations are on Amazon's list of eligible charities. But the fact is that there is absolutely no reason not to choose some charity as a recipient of Amazon's corporate giving.
Choose somebody — whether the Interpreter Foundation or somebody else — as your designated AmazonSmile charity. You can still make further charitable contributions to that organization or to another one. But there is no reason whatever to refuse Amazon's generous offer.
Do it soon, before you really get into your Christmas shopping. Why not do it right now?