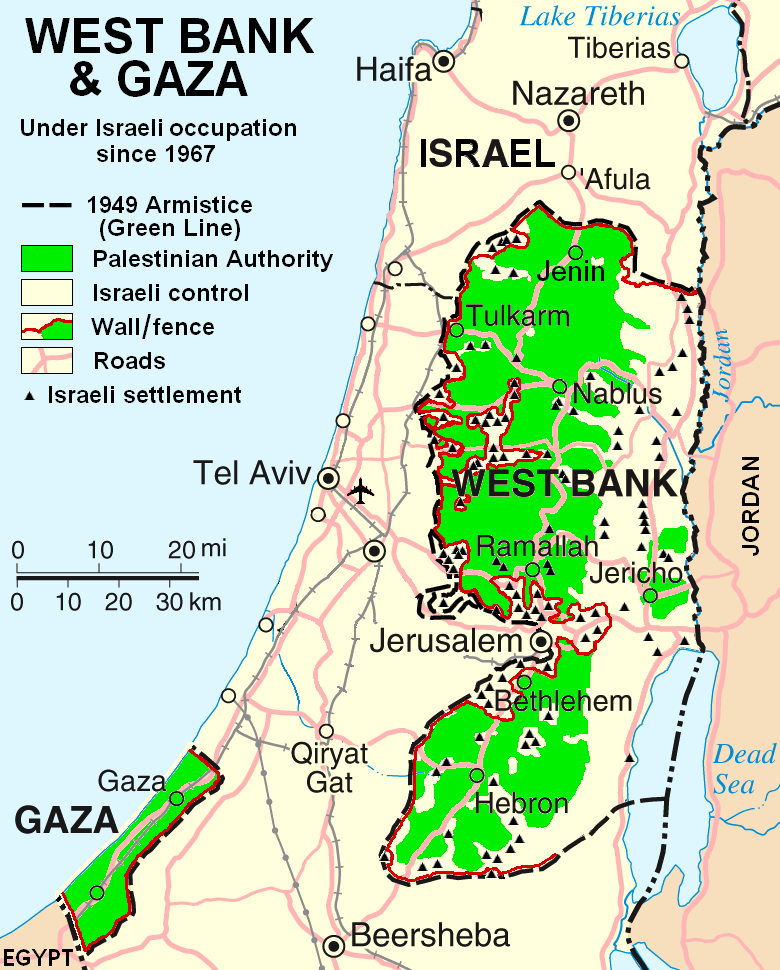 "Secretary of State Mike Pompeo said Monday that the U.S. now rejects a 1978 State Dept. legal opinion that deemed Israeli settlements in the West Bank 'inconsistent with international law.' [T]his dramatic new stance on settlements—considered illegal by the United Nations and EU—further deprives the Palestinians of leverage and validates Benjamin Netanyahu's close relationship with Trump at an existential moment for the Israeli PM. Perhaps more important for the U.S. President, Monday's decision is a gift to conservative evangelical voters who support Israel for reasons of biblical prophecy, as well as to his U.S. donors, who are also supportive of right-wing politicians in Israel. … Every president's political leanings naturally influence American foreign policy. But no recent administration has been so keen as Trump's to fracture enduring U.S. policy positions—even at the risk of infringing U.S. values."
Stephen Collinson (CNN), "Why would Trump reverse US policy on Israeli settlements? Good question"
I had dinner on Monday evening with old friends of mine, now retired Brigham Young University colleagues, with whom my wife and I share many Middle Eastern and other memories.
One of these friends, while in graduate school, served as a teaching assistant to the extremely prominent Israeli archaeologist Yigael Yadin (1917-1984). Although a very successful scholar, Yadin was scarcely a mere ivory tower theoretician and anything but a "bleeding heart liberal" or an appeaser: Along with his excavations in the field, he was the Head of Operations for the Israeli military during Israel's 1947-1948 "War of Independence," subsequently serving as Chief of Staff for the Israeli Defense Forces from 1949 through 1952 and as Deputy Prime Minister from 1977 to 1981. (With my friend of Monday evening, I was privileged to meet with Yadin in 1978 in his office in the Israeli Knesset during his service as Deputy Prime Minister.)
Anyway, that's a lot of preliminary verbiage leading up to the principal point of this blog entry:
My friend related last night that he had a conversation with Professor Yadin one day during Yadin's stint as Deputy Prime Minister. Yadin was serving under Prime Minister Menachem Begin, although he didn't always agree with him. (The Prime Minister was the head of the Likud Party, while Dr. Yadin was the leader of a newly founded centrist group called the Democratic Movement for Change, or "Dash." They had formed a coalition government.)
My friend recalled on Monday evening that, during their conversation, Yadin expressed concern about the construction of Israeli settlements in the occupied West Bank, which the Begin government had authorized but which he considered illegal.
The government of the United States also considered them illegal back then. But no more. Not under Mr. Donald J. Trump.