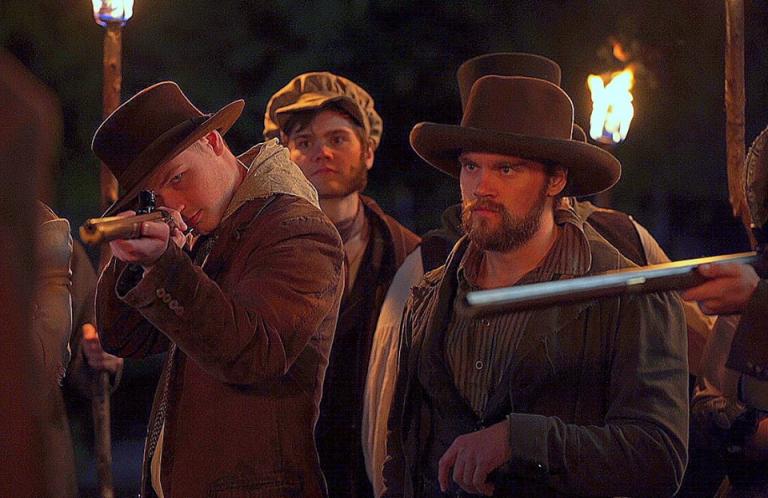 You are, I hope, aware of the lists of resources that the Interpreter Foundation regularly compiles for students and teachers who are involved in the Gospel Doctrine classes of the Church of Jesus Christ of Latter-day Saints. Here's the latest such list:
"Come, Follow Me New Testament Lesson 42: October 28–November 3: 1 and 2 Timothy; Titus; Philemon" Be Thou an Example of the Believers""
***
And here is some additional new material from the Interpreter Foundation:
"Interpreter Radio Show — October 27, 2019"
In this archived recording of the 27 October 2019 radio program, Steve Densley, Craig Foster and Dan Ellsworth discuss the dynamics of losing and recovering one's faith. Also included is a conversation on the upcoming Come, Follow Me lesson #45 on the Epistle of James. Commercial interruptions to the broadcast radio show have been excised, and, thanks to generous donations large and small, the recording is available (of course) at no charge.
If however, by any chance, you only want to hear the discussion between Steve Densley, Craig Foster, and Dan Ellsworth of the upcoming Come, Follow Me lesson #45 on the Epistle of James, it has been excerpted for your enlightenment, edification, and enjoyment. And, once again, there is no charge:
Audio Roundtable: Come, Follow Me New Testament Lesson 45 "Be Ye Doers of the Word, and Not Hearers Only"
(James)
***
It's been years and years since I've been involved in this issue, though I was once intensively interested in it. But the topic still exercises some, and so here's a piece (including a video) from Book of Mormon Central regarding it. For what little it's worth, some of my work on the subject shows up in the footnotes:
"Did a "Magic World View" Influence the Coming Forth of the Book of Mormon?"
***
The original Witnesses film trailer hasn't yet been updated to replace borrowed footage from previous relevant movies (movies that had been created by our current producer, director, and writers) with footage recently captured for our own forthcoming feature film. Editing of recently created footage is currently underway — a labor-intensive and time-consuming process — and a more up to date trailer will ultimately be created. In the meanwhile, though, you will see some new and perhaps interesting material at the Witnesses Film website, and I encourage you to take a look at it and even perhaps to check in on it once in a while: