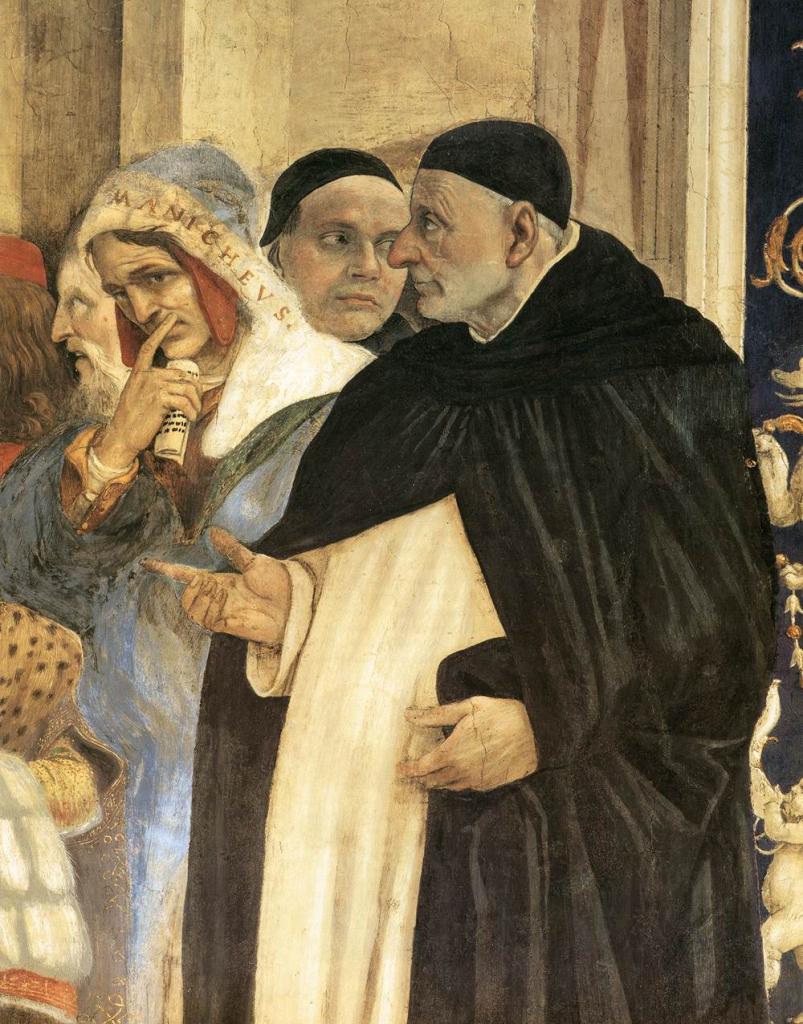 The latest iteration of the bi-weekly column that Professor Dr. William J. Hamblin, Ph.D., and Professor Dr. I, Ph.D., do for the Deseret News has now been published:
"Who is the 'Angelic Doctor' and what did he write?"
You might, of course, be pardoned for imagining from its title that the column is autobiographical and that it's about me.  But, surprisingly, it's actually not.  It's about St. Thomas Aquinas.  Still, he's a hero of mine.  One of my children is actually named after him.
***
Today is Friday, and we all know what that means:  It means that it's time for yet another article to appear in Interpreter: A Journal of Latter-day Saint Faith and Scholarship.  Et voilà!  Appear one has!
"Memory and Millennials: A Review of First Vision: Memory and Mormon Origins"
Abstract: The multiple historical accounts of Joseph Smith's First Vision have been an area of intense study, debate, and discussion for several decades. The newest addition to the discussion is a specialized monograph engaging the various accounts of the First Vision through the lens of psychology and, particularly, memory studies. This book, authored by Steven C. Harper, proves to be a valuable resource in answering some pressing questions about the integrity of the First Vision accounts, even though that was not the book's explicitly stated purpose. This review highlights these contributions as interpreted through the lens of a Millennial reviewer — a demographic widely assumed to be facing challenges today in recontextualizing, repurposing, and appreciating the First Vision, with which this new book can help.
Review of Steven C. Harper, First Vision: Memory and Mormon Origins (New York: Oxford University Press, 2019). 271 pages with index. $35.
Postscript:  I've been reliably informed that to mention the holder of a doctorate without mentioning his or her doctorate, even if the mention is very positive, is an expression of disrespect.  (At least, it is when I fail to mention the doctorate.  I don't know whether the rule applies to others.)  Hence the profusion of titles in the opening paragraph above.
***
A recent entry from the prolific and remarkable Irish Latter-day Saint blogger Robert Boylan calls attention to a book recently published by an Australian Latter-day Saint friend of mine:
"A. Keith Thompson on the Rebuttal of the Dualism of God in the Jerusalem Talmud"