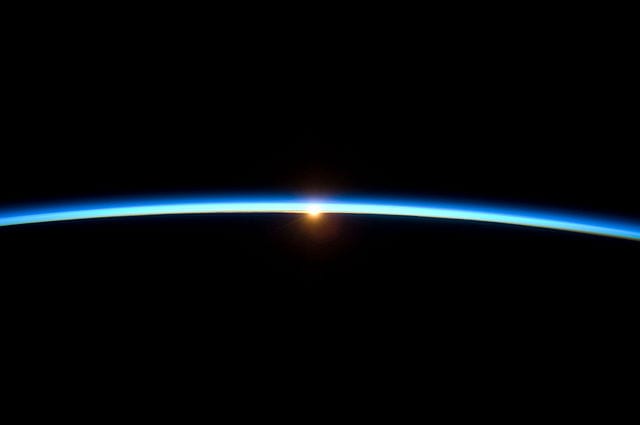 This article of mine appeared in the print edition of the Deseret News a couple of weeks ago and went online at LDS Living more recently:
"What Joseph Smith's Neighbors Thought of Him, Even When They Disagreed with His Religion"
And here's an article of mine — the first of a pair that I've written for the American Thanksgiving Day holiday this year — that appeared yesterday in both the print and online editions of the Deseret News:
"The miracle of Earth's atmosphere design and the air we breathe: As the Thanksgiving holiday draws near, there is much for us to be thankful for — including the very air that we breathe"
***
Since it's Friday, Interpreter: A Journal of Latter-day Saint Faith and Scholarship has just now published a new article, this one by Noel B. Reynolds:
"The Brass Plates Version of Genesis"
Abstract: The Book of Mormon peoples repeatedly indicated that they were descendants of Joseph, the son of Jacob who was sold into Egypt by his brothers. The plates of brass that they took with them from Jerusalem c. 600 bce provided them with a version of many Old Testament books and others not included in our Hebrew Bible. Sometime after publishing his translation of the Book of Mormon, Joseph Smith undertook an inspired revision of the Bible. The opening chapters of his version of Genesis contain a lot of material not included in the Hebrew Bible. But intriguingly, distinctive phraseology in those chapters, as now published in Joseph Smith's Book of Moses, also show up in the Book of Mormon text. This paper presents a systematic examination of those repeated phrases and finds strong evidence for the conclusion that the version of Genesis used by the Nephite prophets must have been closely similar to Joseph Smith's Book of Moses.
However, not content with just one article today, Interpreter has also published a second.  It's by Brant A. Gardner:
"Labor Diligently to Write: The Ancient Making of a Modern Scripture"
[Editor's Note: We are pleased to present the first installment from a book entitled Labor Diligently to Write: The Ancient Making of a Modern Scripture. It is being presented in serialized form as an aid to help readers prepare for the 2020 Come Follow Me course of study. This is a new approach for Interpreter, and we hope you find it helpful.]