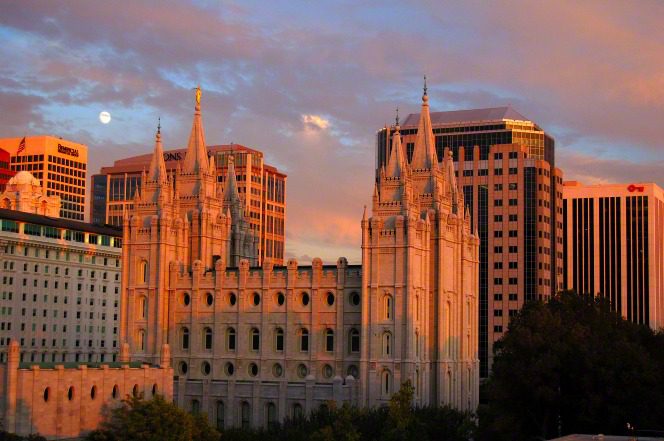 My wife and I attended a session at the Salt Lake Temple this afternoon.  It was great.  We've long been trying to schedule this, since the temple will be closing for approximately four years on 29 December 2019.  We were married there, as were my wife's parents and grandparents, and, although I grew up in southern California and my wife in Colorado, it's where both of us received our endowments.  Understandably, the Salt Lake Temple holds a very great deal of sentimental importance for us.  And, of course, not only for us:  Also in our company were a retired faculty colleague and friend and his wife — themselves, among many other things, previous president and matron of the Santiago Chile Temple — who were there, they explained, for precisely the same reason that we were.
***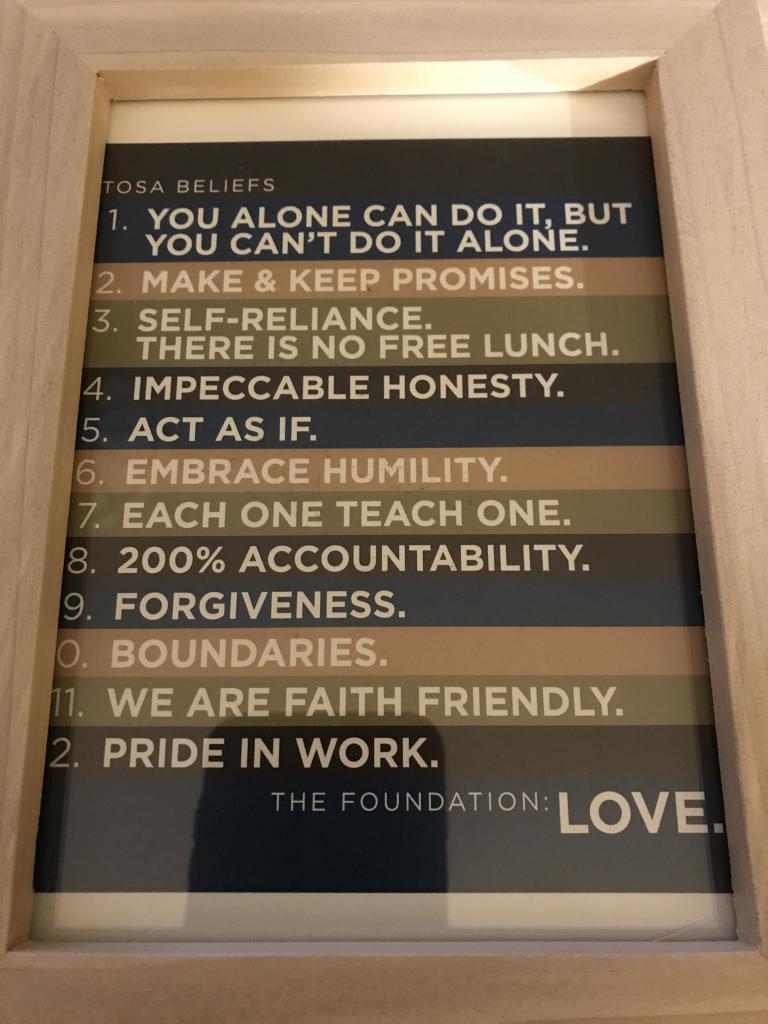 After leaving the temple (and spending some time with the wonderful exhibit at the Church History Museum entitled "Sisters for Suffrage: How Utah Women Won the Vote", about which more later) we headed over to The Other Side Academy, where I delivered a short introductory lecture on Islam.  It's the second time that I've spoken there, both times invited by our friend Joseph Grenny and his wife, Celia.
It's been a long day.  The temple wasn't the first thing on the day's agenda, and the lecture wasn't the last thing on it.  And, candidly, I'm tired.  Accordingly, let me simply say that, from what I've seen and what I know about it, The Other Side Academy is one of the most remarkable undertakings that I've seen.  Remarkable and moving on every level.  Phenomenal.  Please have a look at its website.
Each time I've been there, I've been deeply, deeply impressed by the people at the Academy — and most especially, perhaps, by the students (as they are called).  And I've enjoyed very much spending time with them.
The Other Side Academy is a cause that is abundantly worthy of support.  At the very least, if you're planning a move in the Utah area, or if you know anybody who is, or if you could in any way use the services of reliable professional movers — some members of my extended family recently had a disastrous experience with movers who were neither reliable nor even minimally honest — please consider The Other Side Movers.  If you're in the buying vein and you're anywhere near Murray, Utah, please give The Other Side Thrift Boutique a chance.