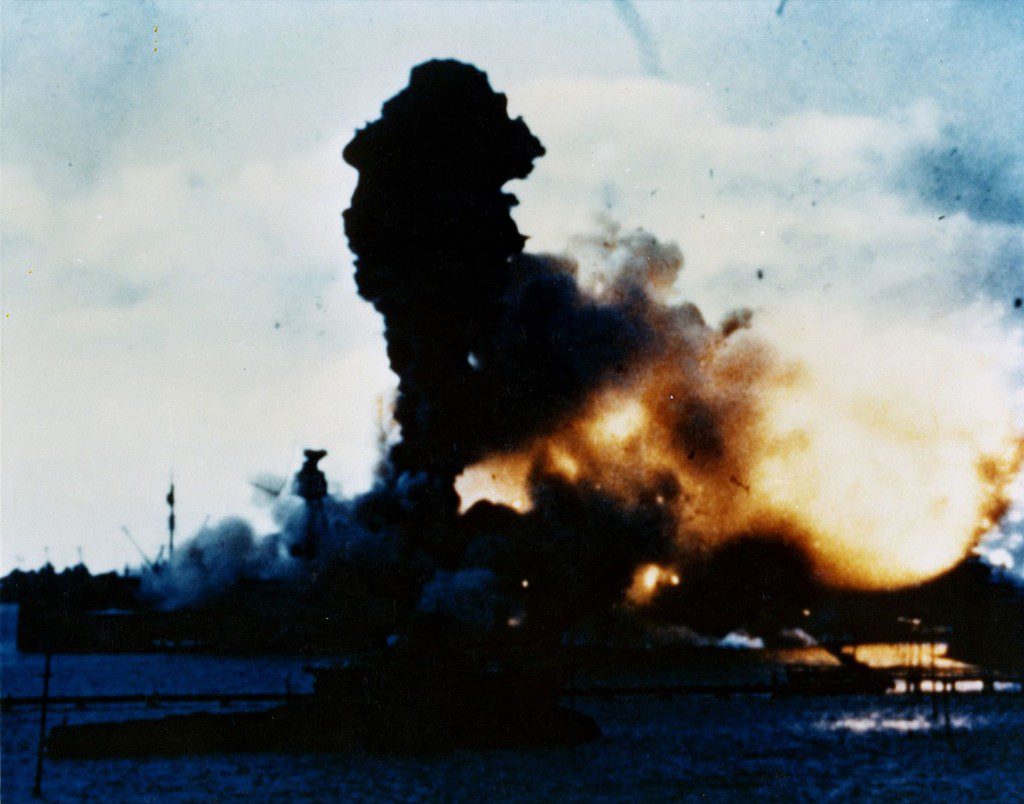 The anniversary of the attack on Pearl Harbor occurred a week ago. Perhaps I just missed it, but I didn't notice much mention of that anniversary. Nor did I say anything about it. So I offer, here, something of a small atonement for that oversight:
With two colleagues with whom I still work and with whom I served in the Switzerland Zürich Mission back in the late Cretaceous Period, I saw the movie Midway a couple of nights ago. (My wife is in Berlin right now.) I don't think that Midway will win the Academy Award for Best Picture, but I enjoyed it. Moreover, from what I looked up afterwards, it seems to have been reasonably accurate, and it solidified my understanding of what happened at the Battle of Midway and why it happened.
I stand in awe of the generation — my father's generation — that fought the Second World War. I often ask myself, How would I have done? I have no idea. Would I, in this specific case, have had the courage to dive a plane directly into the desperate protective fire of an enemy aircraft carrier and its accompanying fleet, pursued by enemy fighter aircraft, in order to precisely deposit a bomb?
These were ordinary men (and, yes, women) who rose to an extraordinary challenge. My respect for them is enormous.
I was pleased, at the end of the film, to see that it was dedicated to all those, both American and Japanese, who were involved in the Battle of Midway. I don't hesitate to say that, on the whole, one side in that conflict was morally superior to the other; the infamous 1937-1938 "Rape of Nanking" and Kwajalein, the horrific "Execution Island" described in Laura Hillenbrand's stunning biography of Louis Zamperini (Unbroken: A World War II Story of Survival, Resilience, and Redemption), are sufficient, in and of themselves, to demonstrate the imperative need to defeat the Empire of Japan. But many Japanese soldiers were also victims, no less than their American opponents, of the human evil embodied in their imperial leadership.
The Second World War is a specimen of such human evil but, unfortunately, far from the only one.
The message of Christmas, a message of atonement and redemption, of injustice made right, of eternal life beyond death, of love, of "peace upon earth among men of goodwill" (Luke 2:14), is not merely cute, pleasant, and fun for children. It's vitally, urgently, important for all of humankind.