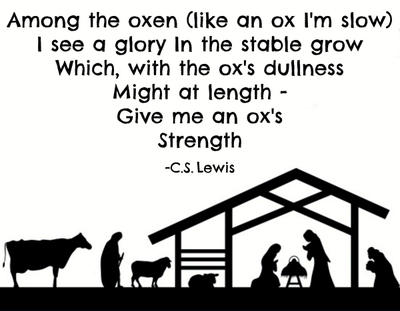 I've been pushing The Christ Child: A Nativity Story, encouraging everybody to watch it by the end of Christmas Day, today.
It's not the only film worth watching on Christmas, of course.
One of my sons has called my attention to a new article on the Fox News website about Mr. Krueger's Christmas, a movie that was produced in 1980 by the Church of Jesus Christ of Latter-day Saints:
"Paul Batura: Jimmy Stewart's other Christmas movie – it, too, is wonderful"
Honestly, I haven't seen Mr. Krueger's Christmas in decades. Probably not since it first appeared. But I found it online and my wife and I watched it again today:
It was easily worth the 25 minutes that it lasted. For one thing, Jimmy Stewart was a remarkable screen presence, one of the all-time movie greats. It's a touching story, and Stewart — who was seventy-two years old when the film was made, one of his last — is a principal reason for its effectiveness.
Here is another film that we watched today: The Christmas Candle
I doubt that it will make any lists of Ten Greatest Films, but it was a pleasant way to spend a little bit of time on a Christmas Day.
***
I was impressed by this non-Latter-day Saint reflection on the significance of Christmas by a writer for National Review, Kevin Williamson, whom I have briefly met (he wouldn't remember it) and who, as his article explains, grew up under perfectly hellish circumstances:
"'A People Prepared': For What?"
Here's just one of the points in Williamson's little autobiographical essay that caught my attention:
"Metaphor won't do. The Incarnation is our only link to that other kingdom. It is our only bridge and our only connection. Without that, you can't get there from here."
I'm not exactly sure what he intended by this, but he may have said more than he intended to say. The sentences quoted immediately above remind me of a couplet that was common from east to west in the early centuries of Christianity, one that is partly echoed in the famous Restoration couplet of Lorenzo Snow ("As man is God once was; as God is man may become"): "God became man," it says, "so that man could become God."
Christ, in that view, is common denominator, the bridge between deity and humanity, the only route across the abyss between them. Being both divine and human, he permits those who identify with him and who take his name upon them to transition from our mortal human state to the immortal world of deity. It's a breathtaking doctrine.
Merry Christmas!
Posted from Richmond, Virginia