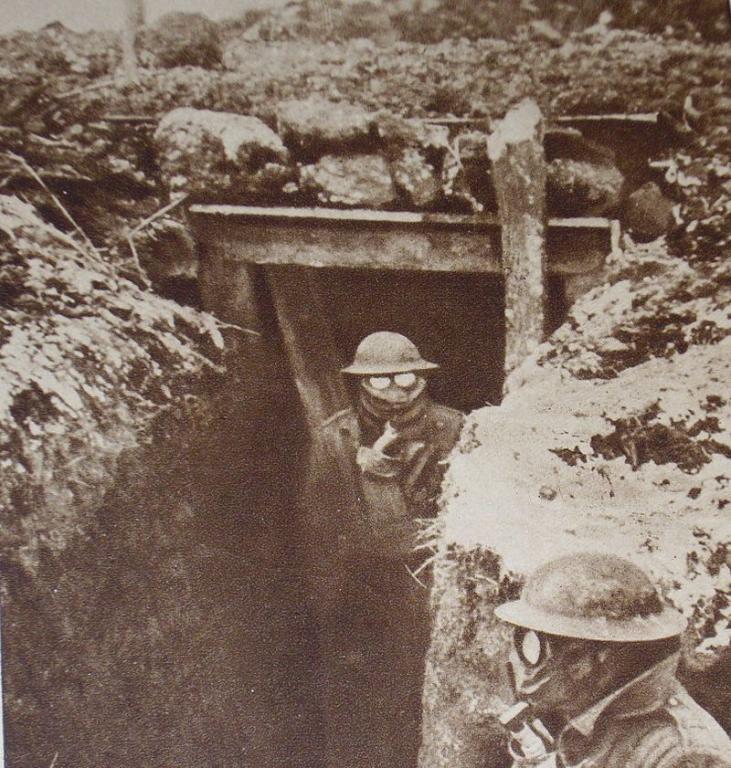 Therefore, renounce war and proclaim peace, and seek diligently to turn the hearts of the children to their fathers, and the hearts of the fathers to the children;
And again, the hearts of the Jews unto the prophets, and the prophets unto the Jews; lest I come and smite the whole earth with a curse, and all flesh be consumed before me.  (Doctrine and Covenants 98:16-17)
We went to see 1917 tonight.
I'm not sure that it would be quite proper to say that we enjoyed it.  One shouldn't "enjoy" such a film.
But it's worth seeing.  It recently won Golden Globe Awards for Best Motion Picture–Drama and for Best Director.  It has also received nine nominations at the British Academy Film Awards and ten Oscar nominations from the Academy of Motion Picture Arts and Sciences, including Best Picture, Best Director, Best Original Screenplay, and, for Thomas Newman's score, Best Music.
Watching 1917, I found myself reflecting upon the monstrous evils, the horrors, that we humans have inflicted and continue to inflict upon one another.  And World War One was, in its way, especially horrific — and especially pointless.  And its baleful aftereffects — e.g., the collapse of the Russian monarchy and the establishment of the Union of Soviet Socialist Republics, the humiliation of Germany under the Treaty of Versailles and the consequent rise of a vengeful Adolf Hitler and his Third Reich, the fall of the Ottoman Empire and the creation of an unstable sucessor system of often arbitrarily delineated Middle Eastern nation-states — continue to affect the world in which we live, and often in very negative ways.
And it shall come to pass in the last days, that the mountain of the Lord's house shall be established in the top of the mountains, and shall be exalted above the hills; and all nations shall flow unto it.
And many people shall go and say, Come ye, and let us go up to the mountain of the Lord, to the house of the God of Jacob; and he will teach us of his ways, and we will walk in his paths: for out of Zion shall go forth the law, and the word of the Lord from Jerusalem.
And he shall judge among the nations, and shall rebuke many people: and they shall beat their swords into plowshares, and their spears into pruninghooks: nation shall not lift up sword against nation, neither shall they learn war any more.  (Isaiah 2:2-4)