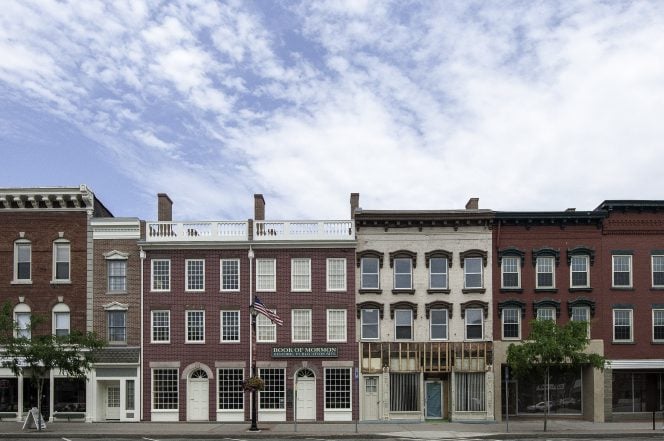 Here's something that you might find interesting and helpful. It's freshly up on the website of the Interpreter Foundation with the approval of Royal Skousen and the kind permission of my friend Scott Miller, dean of the BYU College of Humanities:
"A Critical Text: An Interview with Royal Skousen"
[An interview of Royal Skousen by his friend and colleague Dan Peterson regarding the Book of Mormon critical text project to which Skousen has dedicated his career. This interview was conducted September 10, 2019, via email and was published in the quarterly magazine of BYU's College of Humanities.]
***
And please don't forget Dr. Skousen's lecture this coming Wednesday evening on the campus of Brigham Young University, for which I will be the master of ceremonies:
The History of the Text of the Book of Mormon—A Presentation on Parts 5 and 6 of Volume 3 of the Critical Text Project of the Book of Mormon
by Royal Skousen
with an Introduction by Stanford Carmack
Part 5: The King James Quotations in the Book of Mormon
Part 6: Spelling in the Manuscripts and the Editions
Wednesday
15 January 2020
7 p.m.
at the Hinckley Alumni Center, Brigham Young University Provo, Utah
The event will be recorded and the video will be available within a few weeks of the lecture. The event is sponsored by the Brigham Young University College of Humanities, BYU Studies, and the Interpreter Foundation, with generous support from Book of Mormon Central.
***
I believe that I've already called your attention to this intriguing 35-minute-long film about the dating of Joseph Smith's First Vision. But perhaps you missed it. You shouldn't miss the film, though:
"Movie: How Lovely Was the Morning"
***
From Richmond [Virginia] BizSence: "Mormon temple in Henrico on track to break ground this summer"
From the Deseret News: "Salt Lake Temple Undergoes Decommissioning"
Also from the Deseret News: "The Salt Lake Temple is being decommissioned. Here's what that means"
***
From the Damned-If-You-Do and Damned-If-You-Supposedly-Don't Department:
Salem Statesman-Journal: "Turner woman sues Mormon church for $10 million for disclosing husband's child sex abuse"
Typically, we're criticized for allegedly covering up cases of harassment or molestation. Apparently, though, we'll also be faulted if we don't cover them up.