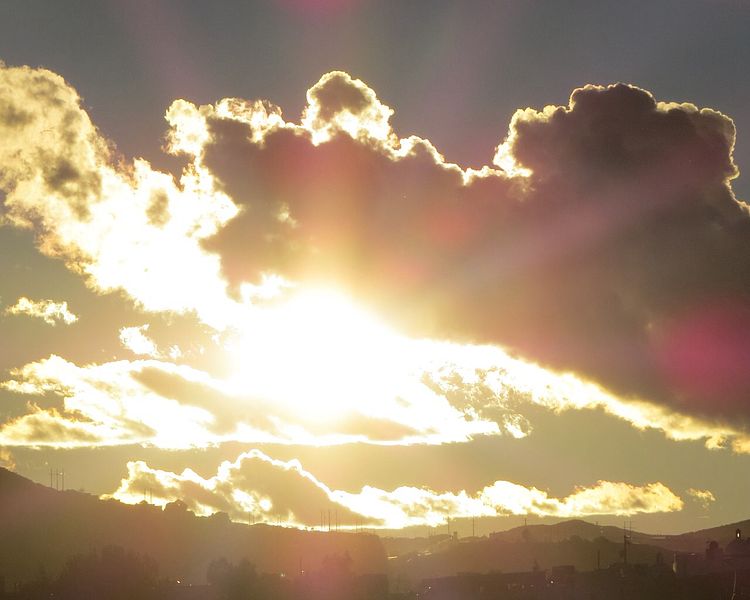 This little piece appeared today in Interpreter: A Journal of Latter-day Saint Faith and Scholarship:
"Light Began Once More to Grow"
Abstract: Readers are surely aware that the birth of the Christ child is the reason we celebrate Christmas. Members of the Church may be less aware, though, of the notable birth of a child, millennia later, of distant secondary importance.
Plainly, given this article and yesterday's column in the Deseret News ("How 'God is light': The concept of a close link between light and God runs through many religious traditions"), the concept of divine "light" has been recurrently on my mind of late.
***
This is a nice, inspiring story about missionary work:
"How an Invitation to "Come and See" Led the Kiribati President to Attend Stake Conference"
So is this:
"From Anglican Minister to Relief Society Sister – Interview with Jennifer Roach"
***
We had a board meeting for the Interpreter Foundation today. There was a very great deal to discuss, and, with a break for lunch and with the conversations that followed, we spent about 7.5 hours together. I'm excited for the things coming down the pike. Here's one of them:
Please save the dates of Friday evening, 1 May 2020, and Saturday, 2 May 2020, for a conference on "Tracing Ancient Threads in the Book of Moses." Co-sponsored by the BYU Department of Ancient Scripture, Book of Mormon Central, and the Interpreter Foundation, it will convene in the Tanner Building (the home of the Marriott School of Management) on the Provo campus of Brigham Young University. Admission will, of course, be free — although seating will be relatively limited.
***
Another good thing that's coming over the horizon from the Interpreter Foundation is its Witnesses film project, a collection of interrelated efforts relating to the Witnesses, both official and unofficial, of the Book of Mormon. We don't have a movie trailer ready yet, but we hope to have one relatively soon. In the meantime, you can gain a bit of a foretaste of the quality of the filmmaking by seeing what the core team involved in the project have already created in prior movie productions:
If you would like to be a part of this project and its supporting efforts, which will include a theatrical film (already nearly complete), a corresponding documentary (quite far along), a flotilla of film "snippets" addressing issues connected with the testimony of the Witnesses, a film website, and a website gathering the relevant extant Witness statements in one convenient online location, there's still time. Please considering making a donation, marking it as going specifically to the Witnesses project:
Donating to the Interpreter Foundation