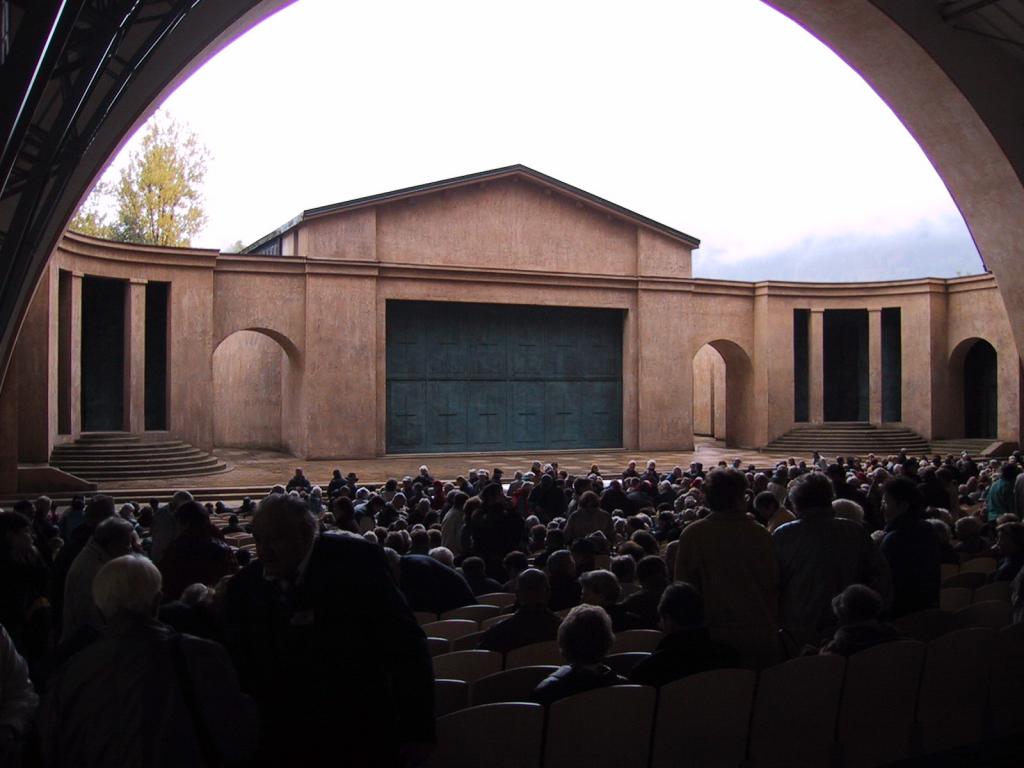 I'm deeply saddened to say that the tour that I was scheduled to lead to the Passionsspiele Oberammergau, the Wartburg, Mauthausen, Lutherstadt Wittenberg, Berlin, and so forth, has been canceled.
Why?  Because the Oberammergau Passion Play itself has been canceled.  As Shakespeare's Friar Lawrence says to Juliet,
Lady, come from that nest
Of death, contagion, and unnatural sleep.
A greater power than we can contradict
Hath thwarted our intents.
(Romeo and Juliet V.iii.163-166)
To be more precise, the Passion Play has been postponed.  The management of the production and attendant matters in Oberammergau have prudently and conservatively delayed it until 2022.
In that light, the Cruise Lady company — Cruise Lady: Latter-day Adventures — are already planning to reschedule their own tours for 2022, as well, and I have already committed, God willing and my encroaching senility and the coronavirus permitting, to accompany one of those tours.
I can't deny that I'm deeply disappointed.  I was really looking forward to this one.  For one thing, I love that part of the world, the area of the Bavarian, Austrian, and Swiss Alps.  I served my mission in German-speaking Switzerland, the very place in which I had dreamed of serving since my first visit to it two years before.  This iteration of the play would have been, and I hope that it still will be, my fourth season of attendance at Oberammergau.  But I'm also not surprised, under the circumstances.  I was expecting the cancellation.
The Cruise Lady company has already communicated with those who were registered for the tour, and — they can correct me if I'm wrong — those folks are already registered for the 2022 trip, if they so desire.  Some, I'm sure, will opt out for various reasons.  So I'm writing here to say that those who might be interested in participating in that 2022 tour but who were not enrolled in the group for this summer might want to contact Cruise Lady and at least put their names on the list for 2022.  (This summer's trip was sold out.)
There is no little irony in the cancellation of the Oberammergau Passion Play because of a contagion.  After all, as I explained in an 8 June 2018 column for the Deseret News, regular performance of the play began back in 1634 as the result of a religious vow undertaken by residents of the village of Oberammergau in the face of the bubonic plague:
"Four centuries of Christian devotion in a small Bavarian town"
They survived.  So will we, and so will the Passionspiele.