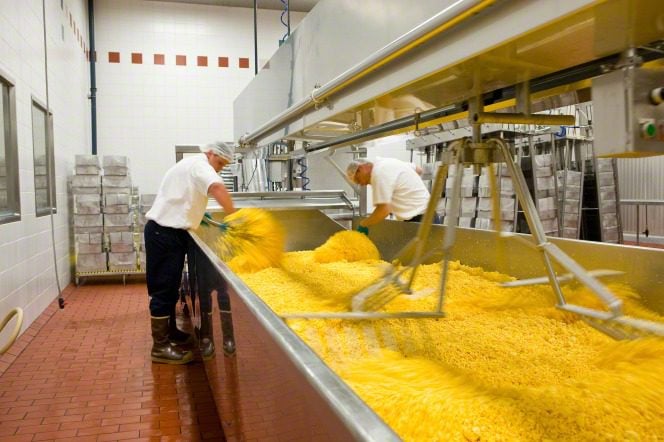 "The coronavirus is pushing charities to their limit. Should Congress do more to help?: Some policy experts argue the $2 trillion stimulus package doesn't do enough for social service organizations"
"Utah unemployment claims skyrocket as coronavirus containment forces massive layoffs"
"Salt Lake City mayor wants state to issue stay-at-home directive — or she will: Not everyone supports idea because of economic pressures"
"Harvard researchers: Social distancing during COVID-19 may have to be turned on and off like a spigot: It's unlikely one single, long stretch of "social distancing" is going to solve COVID-19 for the US before a vaccine arrives, say Harvard researchers. Instead, it may be necessary to keep having periodic intervals of quarantine until the US healthcare system is fortified."
In the light of the concerns raised in the two articles above, perhaps it's time, yet again, for the Church of Jesus Christ of Latter-day Saints to be condemned for having amassed a substantial "rainy-day fund" prior to the arrival of the novel coronavirus. The Church's greed has put it in a position where it can not only ensure its own survival but is able to help others in need. Damnable!
***
In local news:
"'Stay safe, stay home': What do new movement restrictions mean for Utahns?"
"Governor asks Utahns to stay home as second resident dies from coronavirus: Seattle model projects a potential 619 Utah deaths from COVID-19″
This next item doesn't please me. If we want to move on with life and business, we need to decisively break the back of this pandemic. Prolonging the agony is not a good strategy:
"Utahns have earned a C for social isolation efforts. Here's why: GPS data says the Beehive State has reduced travel since the novel coronavirus pandemic by 27%, although some counties are doing better than others"
***
Here's an optimistic take — time will tell whether it's too optimistic — on the current COVID-19 situation:
"The Latest Study Is Surprisingly Encouraging"
Followed up by this:
"Kinsa "Health Map" Shows Fever Rates Decreasing Virtually Everywhere In The United States"
This is also worth a look:
"Singapore modelling study estimates impact of physical distancing on reducing spread of COVID-19"
***
"Will America overcome a coronavirus pandemic? It depends on our 'bounce-ability'"
"What Latter-day Saints worldwide are doing to answer President Nelson's call to continue ministering"
If any readers would like to share ideas with others here about how to minister to neighbors and ward members and family and friends during this time of stress and "social distancing," I would certainly welcome that.
"The world will win the war on COVID-19, President Ballard says"
And, in case you missed it:
"Prophet Invites All to Fast and Pray for Relief from COVID-19"