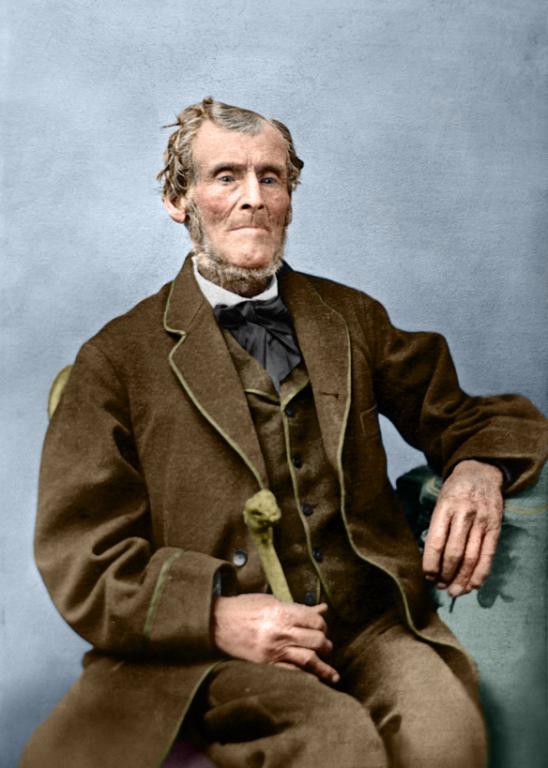 From Susan Easton Black and Larry C. Porter, Martin Harris: Uncompromising Witness of the Book of Mormon (Provo: BYU Studies, 2018), 252-253:
While the principal target of Painesville [Ohio] Telegraph editor Eber D. Howe's 1834 book Mormonism Unvailed — the father of all anti-Mormon books — was plainly Joseph Smith, Martin Harris was a "close second." Mentioning Martin Harris by name fully sixty-six times over the course of his book, Howe singled Harris out as "the next personage [after Joseph Smith] of note in the Golden Bible speculation . . . he seems to have been the soul and body of the whole imposition." Howe labeled him "one of the main pillar's [sic] of the Mormon fabric" and counted him as, along with Sidney Rigdon, Oliver Cowdery, and Joseph Smith, among "the principals in this work [the Mormon imposition]."
"Martin's honesty, common sense, mental stability, and general character," summarize Professors Black and Porter, "were called into question in the various components of Mormonism Unvailed." E. D. Howe informed his readers that "Martin is generally believed, by intelligent people to be laboring under a partial derangement; and that any respectable jury would receive his testimony, in any case, of ever so trifling a nature, we do not believe; yet the subjects of the delusion think him a competent witness to establish miracles of the most unreasonable kind."
The basis upon which Howe makes one of his arguments is plainly theological: He reasons that the claims made by Oliver Cowdery, Martin Harris, and David Whitmer were "contrary to the revelations of Jesus Christ, as revealed in the Bible . . . and he who is guilty of so gross a sacrilege necessarily disbelieves in accountability to God, and therefore would perjure himself with impunity. We contend, therefore, that no credit ought to be given to these witnesses."
What the Three Witnesses were claiming, Howe effectively argued, was wrong. And that, in his judgment, proved that they were lying, which demonstrated that what they were claiming was false. Case closed.
George W. Stoddard, who had been acquainted with Martin Harris for thirty years during their residence in Palmyra, New York, swore in an affidavit that was included in Mormonism Unvailed that, "although [Martin Harris] possessed wealth, his moral and religious character was such, as not to entitle him to respect among his neighbors." Stoddard even accused Harris of being a wife abuser.
My response: However, as Donald Enders and others have shown, the affidavits gathered by Philastus Hurbut for inclusion in Howe's book are demonstrably unreliable when they can actually be tested. Moreover, the research of Richard Lloyd Anderson has proven that, in fact, Martin Harris was respected among his neighbors — at least, he was respected until he became involved with the Restoration.