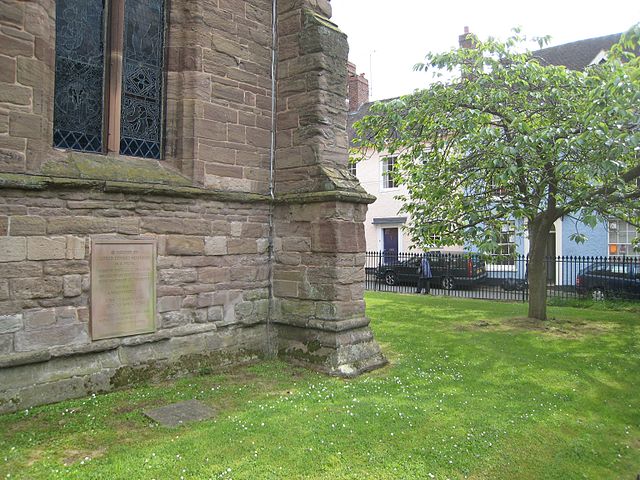 The Interpreter Foundation's 2020 Easter message, written by Melissa Wei-Tsing Inouye, has just appeared:
"Christ and the Work of Suffering"
Abstract: Christ's voluntary subjection to the horrible realities of this world transformed him forever. His vulnerability became his capacity to save and heal all humankind. Our own suffering develops our capacity for love, which is the power that makes us useful to others, and humility, which is the root of wisdom.
***
Here's an important announcement from the Interpreter Foundation:
Tracing Ancient Threads of the Book of Moses
After reflection and consultation with the organizing committee, we have decided to postpone the Book of Moses conference that was scheduled for May 1-2 until a later time. We anticipate it will be rescheduled for September or October 2020.
More information at: https://interpreterfoundation.org/conferences/2020-book-of-moses-conference/
I believe that the conference will now happen on 18-19 September 2020.  So please put that on your calendar.
***
I'm very fond of the excellent second-tier English poet A. E. Housman (d. 1936), who, in addition to writing such works as "To an athlete dying young," from A Shropshire Lad, was a prominent classicist at the University of Cambridge.  The melancholy mood of many of his poems speaks to me.  I've even made a minor pilgrimage to his burial place.
Housman was an atheist, and sometimes a hostile one.  But he had moments of yearning.  This poem, entitled "Easter Hymn," captures those feelings of longing for a belief that, in the end, he simply couldn't muster.  It expresses wonderfully well part of the Christian hope invested in this season of the year and, more particularly, in the event that it commemorates.  And so, as is my custom, I share Dr. Housman's brief poem at this Easter season:
If in that Syrian garden, ages slain,
You sleep, and know not you are dead in vain,
Nor even in dreams behold how dark and bright
Ascends in smoke and fire by day and night
The hate you died to quench and could but fan,
Sleep well and see no morning, son of man.
But if, the grave rent and the stone rolled by,
At the right hand of majesty on high
You sit, and sitting so remember yet
Your tears, your agony and bloody sweat,
Your cross and passion and the life you gave,
Bow hither out of heaven and see and save.
***
A film recommendation for the Easter season:  Mel Gibson's movie The Passion of the Christ generated a great deal of controversy when it appeared, partly because of Mel Gibson himself and partly for other reasons.  Many complained that it was too brutal — as if Roman scourging and crucifixion were anything other than quite deliberately and publicly brutal.  However, I found the film much less bloody and graphic than I had feared it might be, and I commend it to you.  Since its focus is on the torture and death of Jesus, rather than on his resurrection — perhaps not surprising in a film by Mel Gibson, who is some kind of traditional Old Catholic and who, anyway, tends to the bloody in his cinematography — it might actually be more appropriate on the Friday or Saturday prior to Easter than on Easter Day itself.  But Easter would be a fine day to view it, as well.