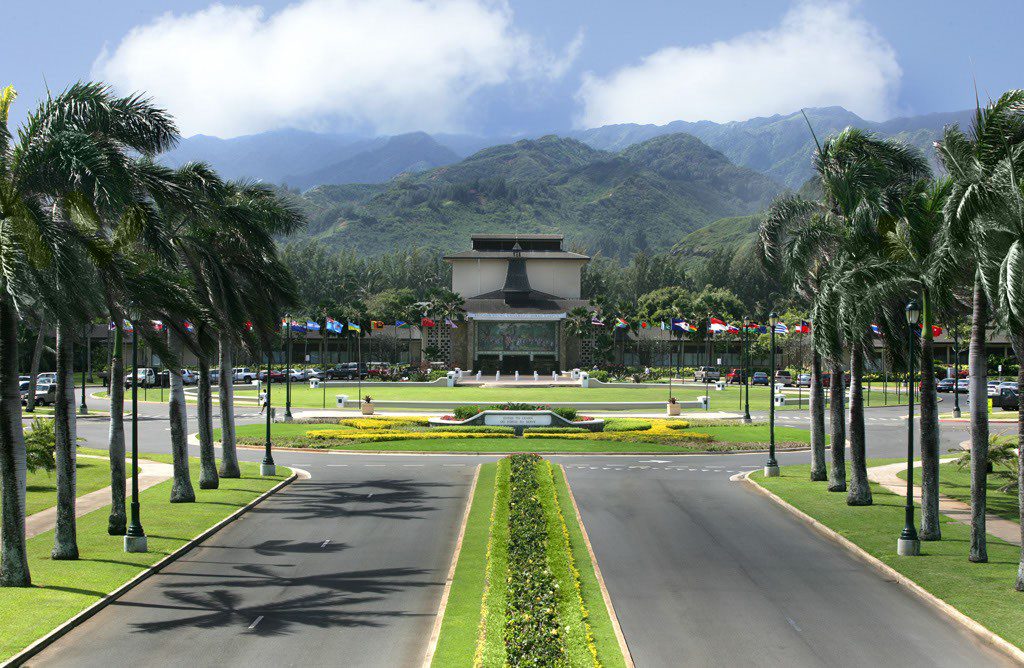 Some of you may not have heard the news that the Laie, Hawaii, campus of Brigham Young University will soon have a new president:
"Church Names Native Hawaiian as New President of Brigham Young University–Hawaii: John "Keoni" Kauwe and his wife, Monica, begin service on July 1″
Dr. Kauwe has recently been serving as the dean of graduate studies at the main campus of Brigham Young University, in Provo, Utah.
It's of interest, though, to note that Dr. Kauwe (who also served, as a young man, in the Japan Fukuoka Mission) holds a bachelor's degree in molecular biology and a master's degree in population genetics, and that he received his Ph.D. in evolution, ecology, and population biology in 2007 from Washington University in St. Louis, after which he completed a postdoctoral fellowship in Alzheimer's disease genetics at the Washington University School of Medicine. (Monica Kauwe, his wife, earned a degree in chemistry and worked for a time in the pharmaceutical industry.) I'm trying to find evidence of the alleged Latter-day Saint hatred and fear of science in Dr. Kauwe's appointment, but I confess that I'm having a difficult time with the task.
***
"Why is Utah fighting COVID-19 better than most? For one thing, state residents know how to save money: The worldometer.info website has consistently ranked the state third or fourth in fewest deaths per 1 million population."
***
"Study: Vitamin D deficiency may be linked to COVID-19 mortality — how a common vitamin could become pivotal"
***
Is it conceivable that living the standards of the Church of Jesus Christ of Latter-day Saints might actually carry one or two benefits? If so, is this something that might fit in your Christopher Hitchens Memorial "How Religion Poisons Everything" File?
"Any level of drinking or smoking while pregnant may affect your newborn's brain development, study says"
***
"Astronomers find the closest black hole to Earth, 1,000 light-years away"
"Astronomers clock extremely high winds on an object outside of our solar system"
"Researchers discover new information on interstellar magnetic field in solar neighborhood"
***
There is no reason why life has to evolve in the Universe. Such complex step-by-step processes are not predictable because of their very sensitive dependence upon the starting conditions and upon subtle interactions between the evolving state and the ambient environment. All we can assert with confidence is a negative: if the constants of Nature were not within one percent or so of their observed values, then the basic building blocks of life would not exist in sufficient profusion in the Universe. Moreover, changes like this would affect the very stability of the elements and prevent the existence of the required elements rather than merely suppress their abundance. — British physicist John D. Barrow, New Theories of Everything (Oxford: Oxford University Press, 2007), 121.