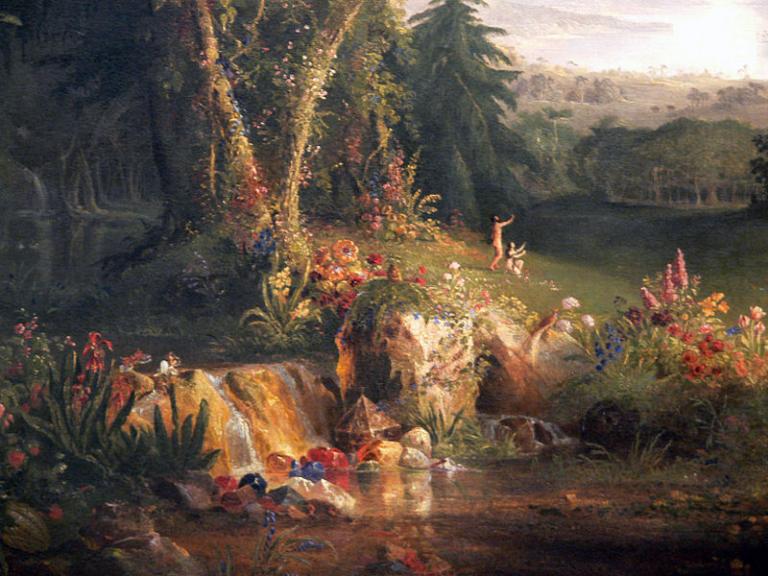 As happens multiple times per week, a new item has appeared on the website of the Interpreter Foundation:
In God's Image and Likeness 2: Enoch, Noah, and the Tower of Babel: Excursus, Bibliography, References & Indexes
Part of our book chapter reprint series, this article originally appeared in In God's Image and Likeness 2: Enoch, Noah, and the Tower of Babel (2014) by Jeffrey M. Bradshaw and David J. Larsen.
Abstract: The sections of the excursus explore three important themes: 1. A description of the series of problematic revelatory experiences of Oliver Cowdery that exemplify an ongoing pattern of thinking and conduct that led to periodic conflicts with the Prophet; 2. "The Song of Enoch" — a hymn given by revelation that was later versified, expanded, and set to music; and 3. A discussion of ancient precedents for the ascent of Enoch and his whole people being translated and taken up to heaven. The annotated bibliography provides a summary of the primary pseudepigraphal accounts of Enoch, signaling topics of special interest for Latter-day Saint readers. The references and indexes provide useful aids to the reader.
***
And here's something else that you might find of interest:
"Interpreting Scripture, History, Science, and Creation: A Free Course by Me!"
And no, don't worry. The me isn't me. It's Ben Spackman.
***
Two or three days ago, I was accused of disdaining the testimonies of women, and specifically of dismissing the testimonies of the women involved with the coming forth of the Book of Mormon. At least, I think that I was accused of such disdain; the accusation was unclearly made, but that seemed to be its point. I found the accusation distinctly odd, in view of (a) the fact that the person making the accusation follows everything I do with obsessive if malicious attention and (b) the fact that I spoke specifically and very positively on the testimonies of the women at the tomb of Jesus and those of several women connected with the Book of Mormon just last year, at the annual FairMormon conference. Here, for the record, is a rough transcript of what I said at FairMormon in August 2019:
""Idle Tales"? The Witness of Women"
***
Finally, I found this short Church-produced video quite touching. It shows the reactions of Latter-day Saints in New Guinea to the announcement by President Russell M. Nelson of a Port Moresby Papua New Guinea Temple:
https://churchofjesuschristtemples.org/port-moresby-papua-new-guinea-temple/videos/
I'm very happy for them.