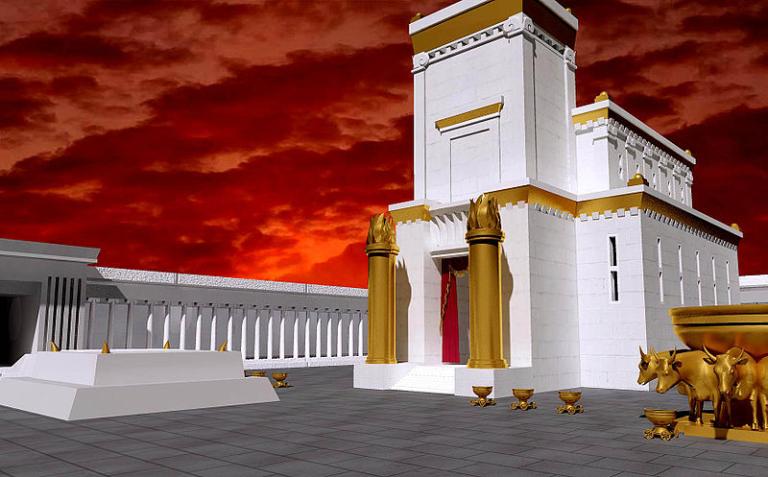 Another article has appeared on the website of the Interpreter Foundation. It was authored by David J. Larsen, and I expect that many will find it of interest:
"Ascending into the Hill of the Lord: What the Psalms Can Tell Us About the Rituals of the First Temple"
Abstract: In this article, the author attempts to shed light on practices alluded to in the Psalms that may have formed part of the ritual system and theology of Solomon's original temple. He describes various aspects of the ritual system of pre-exilic Israel, including pilgrimage, questioning at the gates, epiphany, and royal rites. In the culmination of these rites, the king, who likely led the procession up to the temple, was enthroned on or beside the Lord's own throne and transformed or "reborn" as a Son of God, appearing before the people in glorious fashion as the representative of Yahweh.
[Editor's Note: Part of our book chapter reprint series, this article is reprinted here as a service to the LDS community. Original pagination and page numbers have necessarily changed, otherwise the reprint has the same content as the original.
See David J. Larsen, "Ascending into the Hill of the Lord: What the Psalms Can Tell Us About the Rituals of the First Temple," in Ancient Temple Worship: Proceedings of The Expound Symposium 14 May 2011, ed. Matthew B. Brown, Jeffrey M. Bradshaw, Stephen D. Ricks, and John S. Thompson (Orem, UT: The Interpreter Foundation; Salt Lake City: Eborn Books, 2014), 171–88. Further information at https://interpreterfoundation.org/books/ancient-temple-worship/.]
***
And here's another generous contribution from Hales Swift:
"All We Can/Could Do Is Repentance (Alma 24)"
A Video Supplement for Come, Follow Me Book of Mormon Lesson 26: They "Never Did Fall Away" (Alma 23-29)
***
During our driving yesterday, we passed through Cokeville, Wyoming — where, of course, I made a point of driving to the site of the famous "Cokeville miracle" of 1986. It's a genuinely remarkable story.
***
Finally, while I'm at it (though on an unavoidably darker note), permit me to mention the latest short essays that have appeared on the unfortunately necessary Neville-Neville Land blog:
"Those who live in glass houses, pt. 7″
"Jonathan Neville and "the high road to apostacy""
"President George Q. Cannon, SITH intellectual"
"The Church is Big Brother, or something"
"President Wilford Woodruff, SITH intellectual"
I'll admit that I regard Mr. Neville's behavior with genuine concern.
Posted from Garden City, Utah