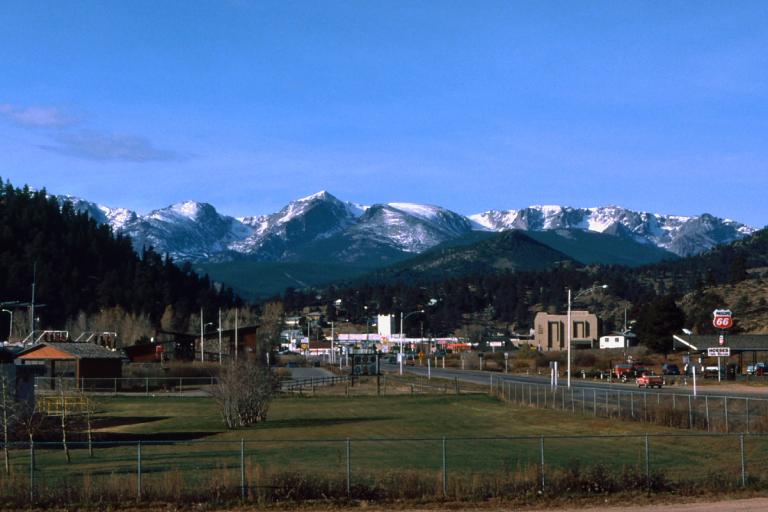 Driving over to Colorado the other day, my wife and I were struck by the contrast that we observed. We stopped off to get gas in Price, Utah. With the exception of one other customer, we were the only people at the gas station and in and around the associated convenience store — out of at least forty or fifty people there — who were wearing masks. Crossing the border into Colorado, where there is a state mask mandate and where reminders of the requirement greet those entering just about every new town and county, almost everybody seems to be wearing masks in public. (Some don't do so when walking or biking off by themselves. Many, though, still wear masks even then.) Clearly, people here appear to be taking the coronavirus more seriously statewide than Utahns are doing. We'll see how that works out over the next weeks and months.
We drive along in our private vehicle. The places where we're staying have undertaken extraordinary new sanitation measures. We don't eat in restaurants; we get take-out or drive-through or, more commonly, we prepare our own food to eat at home or out at a picnic spot. Much is closed down, or heavily regulated. We wear masks when in public. We wash and sanitize our hands several times a day. I look back now and wonder why it had never previously occurred to me to sanitize my hands after pumping gas. For all I knew, the preceding customer was carrying the flu or the black plague. That's a habit that I intend to continue even after the departure of COVID-19 (assuming that it will someday depart).
In the meantime:
"Mayor says mask mandate working, but Herbert just says maybe: Utah governor says evidence 'accumulating,' but he wants to 'wait and see' as 10 more Utah deaths are reported"
"Following health guidelines to slow COVID-19 is the key to economic stability, analysts say"
If enough people in the private sector act, maybe government mask mandates won't be necessary. We've seen quite a few places of business here in Colorado where a sign is posted at the door saying something like "No Mask, No Entry."
"WinCo will start requiring face masks. Here's when the policy starts: WinCo will require masks beginning on Pioneer Day"
"United Airlines says you need to wear your mask in the airport — or face a potential ban: United Airlines announced the decision about wearing face masks"
An important editorial written for the Deseret News by a friend: "Pioneer Day pandemic calls for courage and unity"
"[W]e need to remember that the pioneers who settled Utah did not do so as rugged individualists who valued their independence and self-sufficiency above all, who each single-handedly tamed their fraction of the wilderness. The pioneers did not make the desert blossom as a rose or build a great state as solitary frontiersmen.
"The symbol of the Utah pioneers was the beehive, which represents people busily working together to build something bigger than themselves. The beehive was later adopted as Utah's emblem and was placed on Utah's state flag, symbolizing industry, cooperation, unity, economic well-being and civic order.
"As our state and nation today face some of the most difficult challenges in many decades, we need more of the spirit of pioneer collaborative than the notion of the lone individual fighting against all odds."
Posted from Estes Park, Colorado