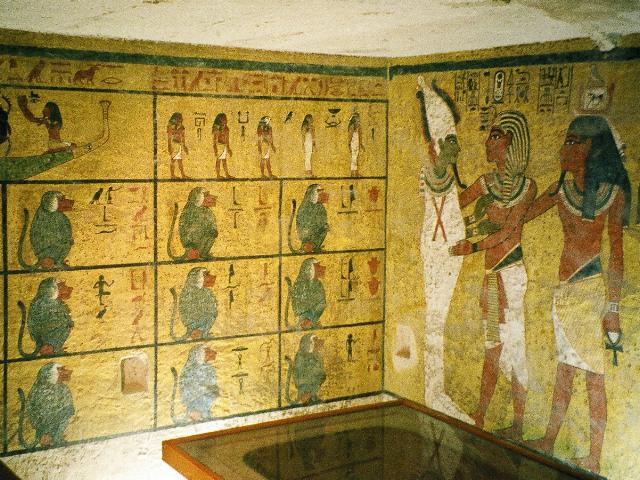 A new article has appeared in Interpreter: A Journal of Latter-day Saint Faith and Scholarship. Written by John Gee, it is entitled
"Four Idolatrous Gods in the Book of Abraham"
Abstract: Although unknown as deities in Joseph Smith's day, the names of four associated idolatrous gods (Elkenah, Libnah, Mahmackrah, and Korash) mentioned in the Book of Abraham are attested anciently. Two of them are known to have connections with the practices attributed to them in the Book of Abraham. The odds of Joseph Smith guessing the names correctly is astronomical.
The Interpreter Foundation has now been publishing at least one article, and sometimes two or even three, for 417 consecutive weeks, since its founding 418.5 weeks ago. This is beginning to look like some sort of predictable pattern. I'm deeply grateful to all those who have made this possible, and particularly to Bryce Haymond at the first, then Jeff Bradshaw, after him Allen Wyatt, and now Allen Wyatt with the help of Jeff Lindsay. It's wonderful to work with good people.
***
"Resources from Egyptologists for Studying the Book of Abraham: Authenticity, Translation, Facsimiles, and More"
***
Just in case you haven't noticed, 2020 is shaping up to be a rather unusual year in certain respects. Thus, for example, BYU Education Week is going to be much reduced and will be done virtually. (I'm currently in the throes of trying to figure out how to prepare my single Ed Week lecture — it was to have been four, but now I'm grateful for the opportunity to do even one — for a pre-recorded presentation. I've struggled with it a bit, but clarity began to come to me this morning.). Anyway, the annual FairMormon conference will also be a virtual one this year. The menu is now up, more or less, so you might want to take a look at it:
I've spent the morning mostly working on my FairMormon presentation, which I hope to have wholly or partially pre-recorded and in which I hope to include a clip and some stills from the forthcoming Interpreter Foundation Witnesses film project. As I say, things have been coming together today, both for FairMormon and for the related but distinct presentation that I intend to give at BYU Education Week.
I hope that you'll tune in.
***
I've been remiss, of late, in providing material for your Christopher Hitchens Memorial "How Religion Poisons Everything" Folders. Please forgive me, and please accept this as an interim attempt to get back into the swing of things on that important front:
"Video: Sheri Dew narrates 'A History of Serving' embraced by Latter-day Saint women"
Posted from Park City, Utah