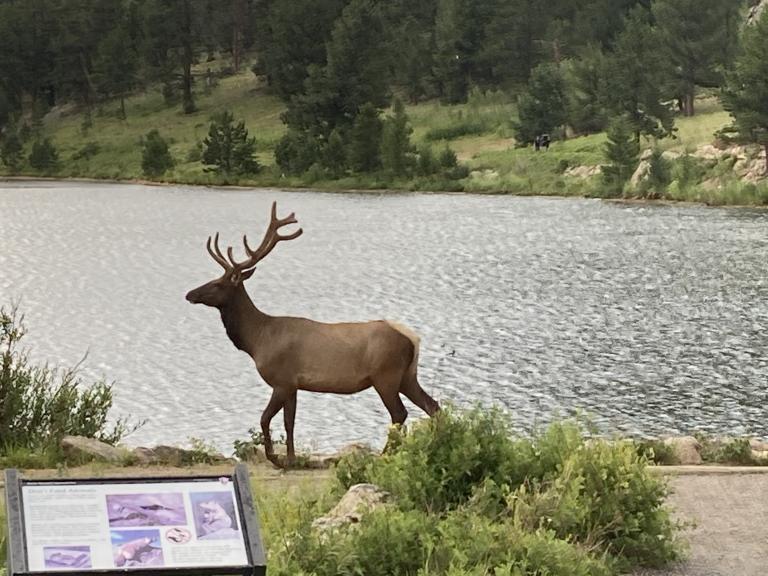 The latest installment of my regular Deseret News column was actually published yesterday (Thursday):
"Galileo: Science vs. religion or truth vs. fiction?: The intellectual situation surrounding Galileo's case was rife with politics, and the battle lines were by no means clear cut"
***
Sam LeFevre kindly brought this article to my attention:
"Estimated County-Level Prevalence of Selected Underlying Medical Conditions Associated with Increased Risk for Severe COVID-19 Illness — United States, 2018"
Summary What is already known about this topic? Older adults and those with chronic obstructive pulmonary disease, heart disease, diabetes, chronic kidney disease, and obesity are at higher risk for severe COVID-19–associated illness.
What is added by this report? The median model-based estimate of the prevalence of any of five underlying medical conditions associated with increased risk for severe COVID-19–associated illness among U.S. adults was 47.2% among 3,142 U.S. counties. The estimated number of persons with these conditions followed population distributions, but prevalence was higher in more rural counties.
What are the implications for public health practice? The findings can help local decision-makers identify areas at higher risk for severe COVID-19 illness in their jurisdictions and guide resource allocation and implementation of community mitigation strategies. The findings in this report are subject to at least five
***
And, along related lines:
"Utah takes step backward as 863 new COVID-19 cases reported along with 6 more deaths: Logan mayor seeking OK for citywide mask mandate"
"NIH to start 'flurry' of large studies of potential Covid-19 treatments"
"Meet the 4 frontrunners in the COVID-19 vaccine race: Safety and immune responses look good, but do these vaccines work?"
But even if the development of vaccines works out well . . .
"US gets reality checks on Covid-19 vaccine, duration of symptoms"
Now here's an interesting argument that I certainly didn't expect. But I'm very partial to trees, and I like it:
"To prevent the next pandemic, we might need to cut down fewer trees: Study weighs costs of reducing virus spillover from animals against the toll of disease outbreak"
Some weeks back, I think, with tongue firmly planted in cheek, I feigned joy at the prospect that, if we continue in our failure to take COVID-19 seriously, we'll at least have the comfort of knowing that many more people are having near-death experiences. And I'm interested in near-death experiences. I lamented only that, with our healthcare workers so overworked and hurried and underslept, there would be far less chance of those near-death experiences ever being recorded. True to form, a small handful of my more unhinged critics reached for their smelling salts, feigning horror at my supposed happiness over coronavirus deaths. ("La bêtise," Paul Valéry is supposed to have said, "n'est pas mon fort.") But here, now, is something coming out of the current pandemic that actually is good — though, of course, that good comes comes nowhere near to justifying the human and economic cost of COVID-19:
"The Seismic Hush of the Coronavirus: Scientists are listening for faint natural signals during the quiet of coronavirus lockdowns."
***
We've just barely returned from Rocky Mountain National Park. We walked along Lily Lake, visited Bear Lake, drove further up Trail Ridge Road, saw not quite a dozen deer and several score elk (some very close to the trail and very close to the road), looked out over vast ranges of very high mountains, and, above the timberline at about 12,000 feet, watched a wonderful sunset and a pair of marmots who have obviously been enormously successful, thus far, at fattening themselves up for their approaching eight-month-long winter hibernation. A magnificent place, this.
Posted from Estes Park, Colorado