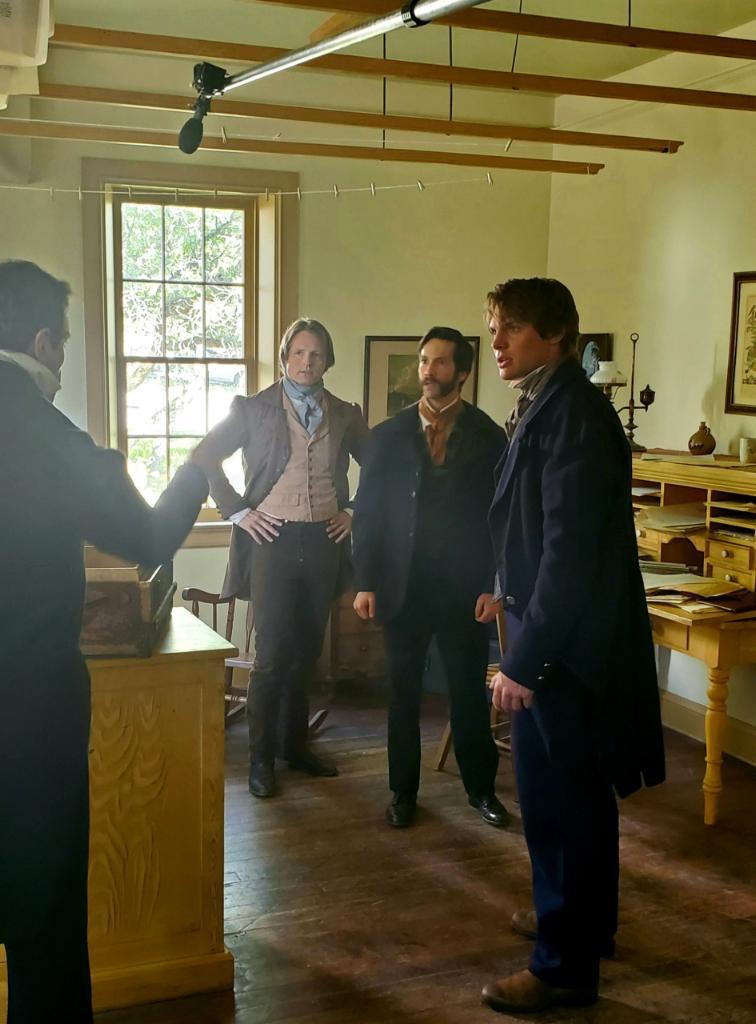 The latest piece to appear in the pages of Interpreter: A Journal of Latter-day Saint Faith and Scholarship is by Craig L. Foster:
"Offering Americans Religious and Political Salvation"
Review of Derek R. Sainsbury, Storming the Nation: The Unknown Contributions of Joseph Smith's Political Missionaries (Provo, UT: Religious Studies Center, Brigham Young University, 2020). 400 pages. $27.99 (hardback).
Abstract: Derek Sainsbury's book discusses Joseph Smith's quest for the presidency of the United States of America and how more than six hundred missionaries were sent out across the United States not only to preach the gospel of Jesus Christ but also to electioneer for Joseph Smith and his political platform. The book offers a concise history of and fascinating information about the 1844 electioneering mission and the men and woman who offered fellow Americans both religious and political salvation.
***
Interpreter Radio Show — June 28, 2020
The hosts for the 28 June 2020 broadcast of the Interpreter Radio Show below were Steve Densley, Matthew Bowen, and Mark Johnson. In this episode, they were joined for the first hour by Dr. J. Ward Moody, a scientist who is based at Brigham Young University, for a discussion of his recent Interpreter paper on astronomy in the Book of Abraham ("Times of Reckoning and Set Times in Abraham 3"). This was followed in the second hour by a a roundtable on the upcoming Come, Follow Me Book of Mormon lesson #34 on Helaman 7-12.
***
Here are two more links that should provide you with some excellent material for your everlastingly too small Christopher Hitchens Memorial "How Religion Poisons Everything" Files:
Latter-day Saints Around the World: Country Newsroom Websites, June 26, 2020
Relief Society in Action, June 25, 2020
***
And here is a funny sad entry on the Neville-Neville Land blog that went up just this morning:
"Neville compares "M2C" to communist brainwashing of POWs"
***
But I don't want to end on a negative note, so I offer this Deseret News article:
"One Mennonite bishop's perspective on faith and hope during the COVID-19 pandemic: What does life during the pandemic look like for one Mennonite bishop in northern Utah?"
For what it's worth, there are many aspects of the Mennonite movement for which I have considerable admiration. I published this column about them in the Deseret News back on 29 September 2017:
"The Reformation and the emergence of Anabaptists, Amish, Mennonites and other Protestant denominations"