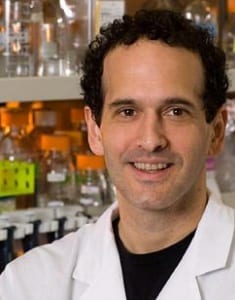 Raymond Barfield, who holds both an M.D. and a doctorate in philosophy from Emory University in Atlanta, is a pediatric oncologist at the medical school of Duke University and a professor of Christian philosophy in Duke University's Divinity School. Here, I cite five passages that I marked while reading the text of his 2011 Veritas Forum address at the University of Oklahoma, as given in Ray Barfield, Pascal's Wager: What Is It To Be Human? (n.pl.: The Veritas Forum, 2013):
I like his description of what humans are under the assumptions of extreme materialist reductionism:
a transient though conscious vapor (23)
life as a conscious but transient, accidental vapor on a speck in the middle of an incomprehensively massive universe (23)
If all were darkness, with absolutely nothing suggesting the possibility that there's more — that there's a God — that would be easy. Or if all were light, with clear and absolute, unwavering signs of a creator God everywhere we look, that would be easy. (24)
Pascal is not in the business of proving God's existence, and people frequently get confused about this point. He is in the business of attending to probabilities — the stakes in a gamble — and the answer to the biggest gamble we have, namely, now we should live our lives.
Pascal wants to say that if it's even possible that there's more to the universe and myself than atoms in the void, and it if might be the case that this possible more is God, then it approaches certainty that I should include this in my life planning as I answer the question, What should I do? (24-25)
Either there is a God or there's not. No matter how much you strain your reasoning abilities, he [Pascal] wants to say, you will not be able to prove with certainty the truth of the question, one way or the other.
But you are in the game, and you don't have a choice about whether you're in the game because here you are, alive, spending your time with no choice on whether you spend it. So consider the options. (27)
***
Two recent science items caught my attention:
"Ask Ethan: How Old Are The Most Distant Stars We Can See?"
"A star orbiting the Milky Way's giant black hole confirms Einstein was right: Decades of observations revealed the rotation of the star's elliptical orbit"
***
And this one . . .
There are more than a few people, I expect, who can thank the Word of Wisdom and the teachings of the Church of Jesus Christ of Latter-day Saints for sparing them and their families this fate: But you can decide for yourself whether you want to add it to your Christopher Hitchens Memorial "How Religion Poisons Everything" File:
"Heavy drinking drove hundreds of thousands of Americans to early graves: From 2011 to 2015, excessive drinking ended lives 29 years sooner, on average, than expected"
You can decide for yourself whether you want to add it to your Christopher Hitchens Memorial "How Religion Poisons Everything" File. Maybe, as "a transient though conscious vapor," you just want to get it all over as quickly as possible while in a semi-conscious stupor.