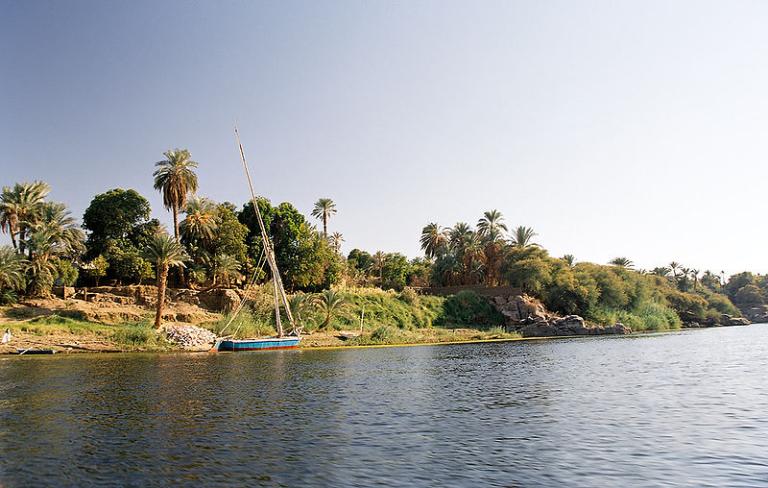 The latest installment of my bi-weekly Deseret News column went up earlier today (Thursday):
"Israel may be the most studied archeological site in the world, but discoveries keep coming: Archeologists have found a temple, smaller than Solomon's Temple, in Tel Moza, about 4 miles outside of Jerusalem."
***
A beautifully written and thoughtful little essay on living under the threat of the coronavirus in Israel/Palestine:
"Covid-19 in the land where Jesus walked"
***
Given the worldwide COVID-19 pandemic, we really had no other choice. So I proposed it and the board of the Interpreter Foundation agreed without hesitation: We've delayed the special Interpreter Foundation tour of Egypt for almost precisely a year. (That's the perfect season to go to Egypt, with temperatures reasonable, crowds down, sites uncrowded.)
It was the only responsible course of action.
Yes, it's a disappointment. Of course. Egypt is endlessly fascinating. There isn't a period of history, ancient or medieval or modern or contemporary, that isn't interesting along the banks of the Nile River. 2020 is proving, in many bad ways and several very bad ways, to be a memorable year. But this change will give people who were thinking about joining us another chance and more time to consider it and to make their decisions — although, if they delay too long, they may miss the opportunity. And there is no guarantee that it will be repeated. It may be. Or it may not be:
"Ultimate Egypt – Interpreter Foundation Tour
Headliners: John Gee, Daniel Peterson, and Hany Tawfeek
The Interpreter Foundation and Cruise Lady are pleased to present this ULTIMATE EGYPT tour! It includes Old Cairo and the magnificent temples of Abu Simbel as well all the main highlights of Egypt. We have THE top Egyptian guide, HANY TAWFEEK to provide the history of Egypt and elaborate on all the sites. He has a master's degree in Archaeology. When President Obama was visiting Egypt, Hany was the guide picked to escort his group. In addition to Hany, we have the added benefit of touring with BYU Egyptologist JOHN GEE and Interpreter Foundation President and BYU professor of Islamic Studies DANIEL PETERSON. This opportunity to travel with John, Dan and Hany to these UNFORGETTABLE sites only comes once in a lifetime!
Posted from Depoe Bay, Oregon