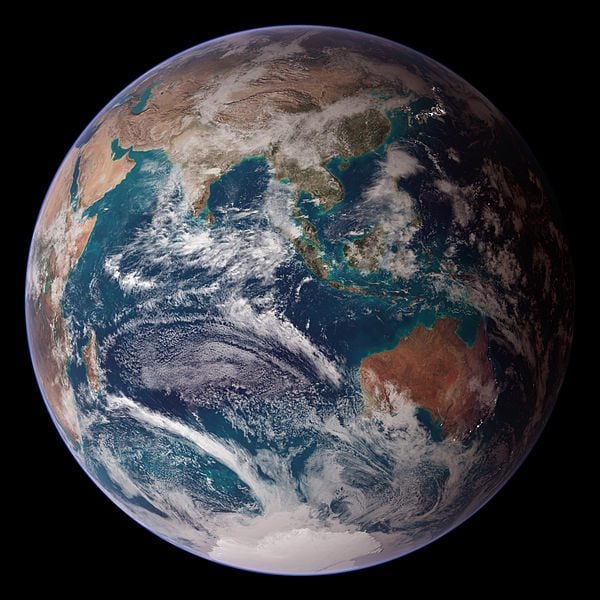 New, on the website of the Interpreter Foundation:
"Book of Moses Textual Criticism Article Preview 2: Were the Names "Mahijah" and "Mahujah" Inspired by Adam Clarke's Commentary?"
***
Interpreter Radio Show — August 30, 2020
The 30 August 2020 broadcast of the Interpreter Radio Show is now available online, free of commercial interruptions. The hosts for this episode were Martin Tanner and Dan Peterson. Their special guests were Bianca and David Lisonbee. Together they discussed the new Interpreter Foundation Witnesses film as well as something of the Lisonbees' extensive local and international service in the Church. The first hour was a roundtable on the upcoming Come, Follow Me Book of Mormon lesson #39 on 3 Nephi 17-19.
***
Back, quickly, to the Book of Moses:
I've always been struck by the verses in Moses 7 in which a personified planet Earth speaks:
48 And it came to pass that Enoch looked upon the earth; and he heard a voice from the bowels thereof, saying: Wo, wo is me, the mother of men; I am pained, I am weary, because of the wickedness of my children. When shall I rest, and be cleansed from the filthiness which is gone forth out of me? When will my Creator sanctify me, that I may rest, and righteousness for a season abide upon my face?
49 And when Enoch heard the earth mourn, he wept, and cried unto the Lord, saying: O Lord, wilt thou not have compassion upon the earth?
I commented passingly on the idea in an article otherwise devoted to another issue:
"On the Motif of the Weeping God in Moses 7"
And, partly because I have Moses 7 in the back of my mind, I've long been fascinated by the so-called "Gaia hypothesis."
Here's a nice essay on that notion:
http://nautil.us/blog/its-time-to-take-the-gaia-hypothesis-seriously
***
In the meantime, stay clear of cults such as this one:
"Questions about QAnon: The apocalyptic internet movement QAnon is gaining followers by the thousands, and churches are slow to respond"
"The anti-Semitic backstory of QAnon"
"Liz Cheney: 'QAnon Is Dangerous Lunacy'"
"The Congressional Candidate from QAnon"
***
And, whatever you do, please don't forget our upcoming conference:
Tracing Ancient Threads in the Book of Moses
September 18-19, 2020
Due to the COVID-19 situation, this will be a live-streaming-only conference. For updates on conference details, watch this page
Presented by
The Interpreter Foundation
Brigham Young University Department of Ancient Scripture
Book of Mormon Central
FairMormon
For further information, see here: