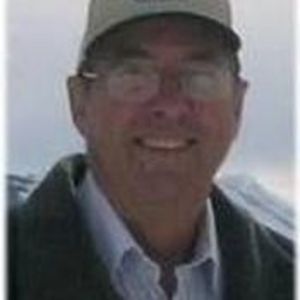 Today is my brother's birthday. We were close, although technically he was my half-brother, he was ten years older than I, and we often lived at considerable distances from each other. (Except for a senior year at BYU, he was always based in our native southern California.). He died suddenly in March 2012, but I still think about him just about every day. Yesterday, in fact, driving up to Park City on my own, I found myself talking to him. This happens from time to time. We enjoyed talking to one another. We often drove long distances together in connection with his work in the family construction business that he had inherited and on other occasions, and we talked and talked. For particular reasons, we sometimes drove up Provo Canyon together. Over several decades. So that was, altogether, quite a few canyon drives. That's probably why I was thinking about him, and talking to him, yesterday. We often spoke on that road — and about that road. (When the much-needed new highway was being built, we took special interest in it — coming, as we did, from a construction family, but also for other reasons — and we even visited once or twice with the project engineers in their temporary canyon office.)
Among my earliest memories of Kenneth is watching him at bat during Church softball games on the field just to the north of the San Gabriel Ward chapel, near the corner of Mission and Walnut Grove. He was probably about seventeen or maybe eighteen, but he seemed fully grown up to me, and I saw him as headed to the major leagues. In my mind, he was a soon-to-be discovered Frank Howard. Like Howard, a 6'7″ Dodger outfielder, he was tall (6'5″ or 6'6″) and he could definitely hit the long ball. I can still clearly see him hitting a powerful home run on one particular occasion. It was incredibly cool to be his little brother on such occasions.
When he was called to serve as the bishop of the ward in San Marino, California, I managed to get down to southern California to be there in the congregation for the announcement. I was delighted and not altogether surprised, years later, when I was called to preside over a young single adult ward adjacent to Utah Valley University and I looked out from the stand over the audience. There was my faithful brother in the back of the chapel, very busy running his business and serving in many ways but still there. Supportive of me as ever. (As his obituary expressly mentioned.) His loving support for me was arguably the least of his many good qualities, but I counted on it, appreciated it, and loved him for it.
How I miss him.
Posted from Park City, Utah