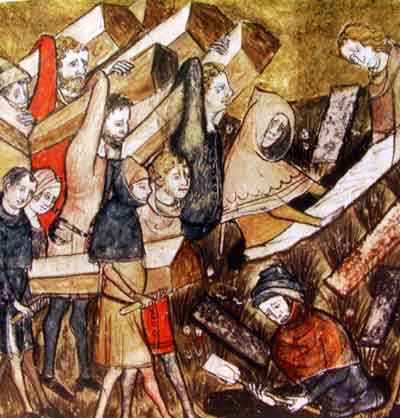 This is pleasant news, of course:
"Elder and Sister Gong Successfully Complete Quarantine: The First Presidency and all other members of the Quorum of the Twelve Apostles have tested negative for the virus"
I was struck, though, by this line from Elder Gong's social media comment:  "With continued precautions, for example, wearing a mask, frequent handwashing, and social distancing, I look forward to returning to my full responsibilities next week" (emphasis mine).
This is consistent with a line, also available at the link above — which is to a release on the official Church website — from an 8 October 2020 statement by Church spokesman Eric Hawkins:  "Church leaders will continue to exercise caution and follow all health guidelines related to COVID-19 and encourage our members to do the same" (italics added).
Which, in turn, was consistent with two sentences (likewise included in the link given above) from a statement given by Church spokesman Eric Hawkins on 6 October 2020:  "The Church will follow all appropriate health protocols for contact tracing and will continue to follow health guidelines for this virus to protect Church leaders, including self-isolation, as appropriate. We continue to encourage all Church members to take steps to protect themselves and one another during this global pandemic."
A couple of weeks ago, I had an exchange with a young member of the Church who professes to follow Gospel teachings on vaccines, which means, as he interprets those teachings, that he refuses to take vaccines or other modern medicines on the grounds that neither Joseph Smith nor Brigham Young did so.  (Of course, they had no opportunity to do so.). I responded that I doubted very much that Elder Dale G. Renlund, M.D., of the Quorum of the Twelve Apostles, and Russell M. Nelson, M.D., Ph.D., the president of the Church of Jesus Christ of Latter-day Saints — both of whom are sustained by faithful members of the Church as prophets, seers, and revelators — share his view of modern medicines.
I now offer an item from Elder Weatherford T. Clayton, M.D., a member of the Church's First Quorum of the Seventy:
"The Church Supports the Use of Vaccinations"
(The first reader letter in response is rather disheartening.)
Woe unto you, scribes and Pharisees, hypocrites! because ye build the tombs of the prophets, and garnish the sepulchres of the righteous, and say, If we had been in the days of our fathers, we would not have been partakers with them in the blood of the prophets.  (Matthew 23:29-30)
***
These links are also relevant, I think:
"Elder Bednar to G20 forum: 'Understanding religion as essential — reflections on the COVID-19 crisis and the place of religion'"
"What I learned about the essential nature of religious liberty from talking to Elder Bednar: Policymakers failed to 'account properly for the centrality of faith in the lives of believers,' the world religious leader says"
"Sister Eubank addresses G20 Interfaith Forum, calling faith as important as food"
"In our opinion: When government mistakes religion as 'nonessential': It is a critical failure that some did not recognize religion as essential to the lives of billions of people worldwide in the midst of a pandemic"
As a bonus, I believe that Sister Eubank's remarks will provide several valuable nuggets for your Christopher Hitchens Memorial "How Religion Poisons Everything" File.