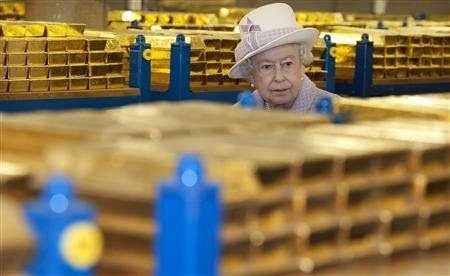 Here are some recent materials on the website of the Interpreter Foundation:
"Videos Available for the 2020 Temple on Mount Zion Conference"
Jonn Claybaugh, "Come, Follow Me — Study and Teaching Helps: Lesson 47, November 30-December 6: Moroni 1-6 — "To Keep Them in the Right Way""
Audio Roundtable: Come, Follow Me Book of Mormon Lesson 47 "To Keep Them in the Right Way" Moroni 1-6
The participants in the Interpreter Radio Roundtable for Come, Follow Me Book of Mormon Lesson 47, "To Keep Them in the Right Way," on Moroni chapters 1-6 were Steve Densley, Matthew Bowen, and Mark Johnson. After having first been liberated from commercial and other interruptions, this roundtable was extracted from the 25 October 2020 broadcast of the Interpreter Radio Show. The complete show may be heard at https://interpreterfoundation.org/interpreter-radio-show-october-25-2020/.
I'm grateful to those who have made such things possible. #GiveThanks
***
Here's a subtle hint: The caption below the photograph above is a joke. It's not accurate.
We need to keep raising money in order to survive, to say nothing of flourishing and expanding.
I want to alert people that I intend to put up a Giving Tuesday notice on my Facebook page starting early Tuesday morning, 1 December 2020, devoted to the Interpreter Foundation. Facebook will match the first $7 million in donations — the first $2 million at 100%, and the next $5 million at 10%. I'll admit that the odds of our getting the matching funds are low — they'll go quickly, and operations on the American east coast will have a distinct advantage — but I'll try.
I think it likely that analogous Giving Tuesday notices will also appear on the Interpreter Foundation's Facebook page and on the "Witnesses Film" Facebook page. And, even if we don't receive matching funds, our past two adventures with this program have been a considerable help. So please be aware. And if you've ever enjoyed or appreciated or benefited from the work of the Interpreter Foundation, please consider giving.
Please note that, although we do pay for some services, the Interpreter Foundation has no regular salaried employees. The Foundation's board of directors, for example, are authorized by our by-laws to draw up to $500 each per year in compensation, but none has ever drawn even a fraction of that money. My wife and I will be donating through this year's Giving Tuesday program as we've done before (and as we've done in other ways). I say this not to boast but to assure you that donations made to Interpreter don't go to lining our pockets.
I also want to remind you, yet again, that you can enlist Amazon.com to make donations — of its money, not of yours — to your chosen causes. If you're like several other Americans, you may be doing some of your holiday shopping online — especially in these days of the COVID-19 pandemic. If you shop through Amazon.com, please consider doing so through AmazonSmile, which works just the same way and offers precisely the same products: