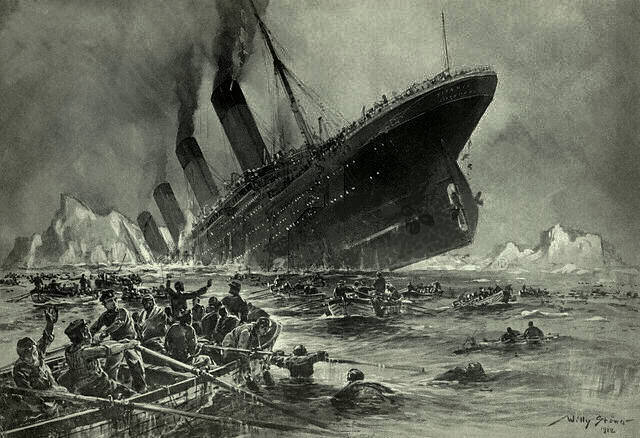 We know, of course, that the Interpreter Foundation is nearly at death's door. Most notably, a critic who called himself Bond James Bond pointed this out almost precisely eight years ago, on 25 January 2013. And, just this morning, I learned on the same message board where Mr. Bond made his venerable prophecy that the disastrous failure that looms over the Foundation's Witnesses film project has reduced me to "desperation." Despite my fragile state of mind, though, I think I'll post yet another blog entry:
A new article, this one by John Gee, went up today in Interpreter: A Journal of Latter-day Saint Faith and Scholarship:
"Prolegomena to a Study of the Egyptian Alphabet Documents in the Joseph Smith Papers"
Abstract: For many theories about the Book of Abraham, the Egyptian Alphabet documents are seen as the key to understanding the translation process. While the original publication of those documents allows many researchers access to the documents for the first time, careful attention to the Joseph Smith Papers as a whole and the practices of Joseph Smith's scribes in particular allows for improvements in the date, labeling, and understanding of the historical context of the Egyptian Alphabet documents.This essay supports the understanding of these documents found in the other volumes of the Joseph Smith Papers that the Egyptian Alphabet documents are an incidental by-product of the translation process rather than an essential step in that process.
And you won't want to miss this:
"Televised Interview of Actor Paul Wuthrich from Witnesses"
In fact, you might also want to listen to an interview on KSL-Radio's Movie Show with Doug Wright with Lincoln Hoppe ("Martin Harris") and Michael Zuccola ("young David Whitmer"). The interview starts at roughly the 28:25 mark and ends at about 43:57:
Lincoln Hoppe ("Martin Harris") also recorded this 24-minute podcast for Hi-5 Live. It begins a bit slowly, but it soon picks up:
https://www.facebook.com/watch/live/?v=230120068616958&ref=watch_permalink
And there's this, from Mormon Life Hacker:
"Highly anticipated film tells the untold story of Three Witnesses to the Book of Mormon"
Maybe you missed this, from Meridian Magazine:
"Meridian Magazine Live with Witnesses Director and Leading Cast."
And, coming up, the LDS Film Festival will run from 24 February to 27 February at the Scera Theater in Orem, Utah. The festival has released its schedule, and Witnesses will be its opening film. The movie will play on the evening of Wednesday, 24 February, at 7:00 PM. They are also planning on a filmmakers Q&A after the showing.
On Saturday, 27 February, at 4:00 PM, Witnesses will have a 45-minute slot in the Filmmaking Presentation room, under the title From the Plates of God to Big Screens of Silver: Witnesses Summer 2021: "Director Mark Goodman and Producer Russ Richins have partnered with Purdie Distribution and The Interpreter Foundation to bring the incredible story of early LDS and American history to the big screen. They will share why having the right team is everything when embarking on a theatrical release of such an ambitious and landmark film."
Incidentally, my wife and I are just back from watching the beating of Hiram Page, one of the Eight Witnesses to the Book of Mormon, by an anti-Mormon mob. Earlier today, we looked on as Mary Musselman Whitmer, the mother of David, Christian, Jacob, John, and Peter Jr., and the mother in law of both Hiram Page and, later, Oliver Cowdery, was shown the plates of the Book of Mormon by a mysterious stranger in her barn near Fayette, New York. These scenes are being filmed for the docudrama and the short features that will accompany the Witnesses theatrical film.
I dunno. Maybe this is what "desperation" looks like?
***
And, while I'm at it, here are some past articles from Interpreter: A Journal of Latter-day Saint Faith and Scholarship to which I would like to call readers' attention. We've published so many articles that it's understandable if you've missed one or two:
Daniel C. Peterson, "Reflecting on Gospel Scholarship with Abū al-Walīd and Abū Ḥāmid"
Cassandra S. Hedelius, "Book Review: Comparing and Evaluating the Scriptures: A Timely Challenge for Jews, Christians, Muslims, and Mormons"
Review of Paul F. Fink. Comparing and Evaluating the Scriptures: A Timely Challenge for Jews, Christians, Muslims, and Mormons. Lompoc, CA: Summerland Publishing, 2008. 166 pp. $16.95 (paperback and e-book format).
John A. Tvedtnes, "Biblical and Non-Biblical Quotes in the Sermons and Epistles of Paul"
Abstract: In 2010, BYU's Neal A. Maxwell Institute published an article in which I demonstrated that the charge of plagiarism, frequently leveled against Joseph Smith by critics, is untrue. ((John A. Tvedtnes, "Was Joseph Smith Guilty of Plagiarism?" FARMS Review 22/1 (2010): 261–75.)) I noted, among other things, that the authors of books of the Bible sometimes quoted their predecessors. One of those authors was the apostle Paul, who drew upon a wide range of earlier texts in his epistles. This article discusses and demonstrates his sources.
Louis C. Midgley, "Evangelical Controversy: A Deeply Fragmented Movement"
Review of Kevin T. Bauder, R. Albert Mohler Jr., John G. Stackhouse Jr., Roger E. Olson. Four Views on the Spectrum of Evangelicalism. Edited by Stanley N. Gundry, Andrew David Naselli, and Collin Hansen. Introduction by Collin Hansen. Grand Rapids, MI: Zondervan, 2011. 222 pp., with scripture index and general index. $16.99 (paperback).

Abstract: Four Views on the Spectrum of Evangelicalism should be helpful to Latter-day Saints (and others) seeking to understand some of the theological controversies lurking behind contemporary fundamentalist/evangelical religiosity. Four theologians spread along a spectrum speak for different competing factions of conservative Protestants: Kevin Bauder  ((Bauder is a research professor at Central Baptist Theological Seminary in Minneapolis, Minnesota.)) for what turns out to be his own somewhat moderate version of Protestant fundamentalism; Al Mohler ((In 1993 Mohler became the President of the Southern Baptist Theological Seminary in Louisville, Kentucky.))  for conservative/confessional ((The labels used to identify the brand of fundamentalism/evangelicalism for which each author speaks are somewhat problematic. For example, to me it seems that Al Mohler speaks for the Calvinist/Reformed version of evangelicalism which is currently in ascendance within the Southern Baptist Convention.))  evangelicalism; John Stackhouse ((Stackhouse is professor of theology and culture at Regent College in Vancouver, Canada.))  for generic evangelicalism; and Roger Olson ((Olson is professor of theology at George W. Truett Theological Seminary at Baylor University.)) for postconservative evangelicalism. Each author introduces his own position and then is critiqued [Page 64]in turn by the others, after which there is a rejoinder. In addition, as I point out in detail, each of these authors has something negative to say about the faith of Latter-day Saints.
Val Larsen, "In His Footsteps: Ammon₁ and Ammon₂"
Abstract: Mormon is a historian with a literary sensibility and considerable literary skill. Though his core message is readily apparent to any competent reader, his history nevertheless rewards close reading. Its great scope means that much that is said must be said by implication. And its witness of Christ is sometimes expressed through subtle narrative parallels or through historical allegory. This article focuses on parallel narratives that feature Ammon1 and Ammon2, with special attention to the allegorical account of Ammon2 at the waters of Sebus. To fully comprehend the power of the testimony of Christ that Mormon communicates in his Ammon narratives, readers must glean from textual details an understanding of the social and political context in which the narratives unfold. (Peter Eubanks, Brant Gardner, Grant Hardy, and two reviewers at Interpreter read and helpfully commented on an a previous draft of this article.)