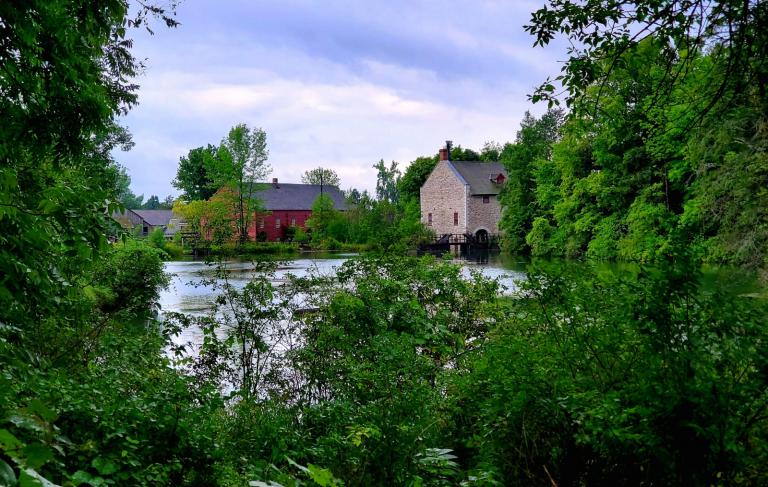 I'm just back from a rather long day devoted to three interviews with scholars, to be used in the docudrama that will accompany our Witnesses theatrical film. In my judgment, the interviews went extremely well. I'm grateful to the three scholars who participated, to the family who put their beautiful home at our disposal for the day, and to the film crew.
***
Another article — this one by Royal Skousen — appeared today in Interpreter: A Journal of Latter-day Saint Faith and Scholarship:
Abstract: Royal Skousen's essay shed light on enigmatic references in Jacob 6:13 and Moroni 10:34 to "the pleasing bar of God." After establishing that the term "pleading bar" is an appropriate legal term, he cites both internal evidence and the likelihood of scribal errors as explanations for why "pleasing bar," instead of the more likely "pleading bar," appears in current editions of the Book of Mormon.
[Editor's Note: Part of our book chapter reprint series, this article is reprinted here as a service to the LDS community. Original pagination and page numbers have necessarily changed, otherwise the reprint has the same content as the original.
See Royal Skousen, "The Pleading Bar of God," in "To Seek the Law of the Lord": Essays in Honor of John W. Welch, ed. Paul Y. Hoskisson and Daniel C. Peterson (Orem, UT: The Interpreter Foundation, 2017), 413–28. Further information at https://interpreterfoundation.org/books/to-seek-the-law-of-the-lord-essays-in-honor-of-john-w-welch-2/.]
Also new on the Interpreter Foundation website:
Interpreter Radio Show — December 27, 2020
The 27 December 2020 broadcast of the Interpreter Radio Show featured Steve Densley, Matthew Bowen ,and Mark J. Johnson. In this episode, they discussed a recent essay regarding the nature of tithing. The second portion of the show was devoted to a scripture roundtable discussing the upcoming Come Follow Me Doctrine and Covenants lesson #6 (D&C 10-11). The Interpreter Radio Show can be heard Sunday evenings from 7 to 9 PM (MDT), on K-TALK, AM 1640, or you can listen live on the Internet at ktalkmedia.com. We strip commercial and other interruptions out so that you don't have to put your fingers in your ears and run around the room in exasperation.
And please note this:
""Witnesses" Movie Trailer and Interview"
One of the projects that The Interpreter Foundation has been working on is called, simply, Witnesses. This project includes a full-length dramatic movie, a two-part two-hour documentary, and some short snippets. Taken all together, this has been a massive undertaking, but one that is moving to fruition