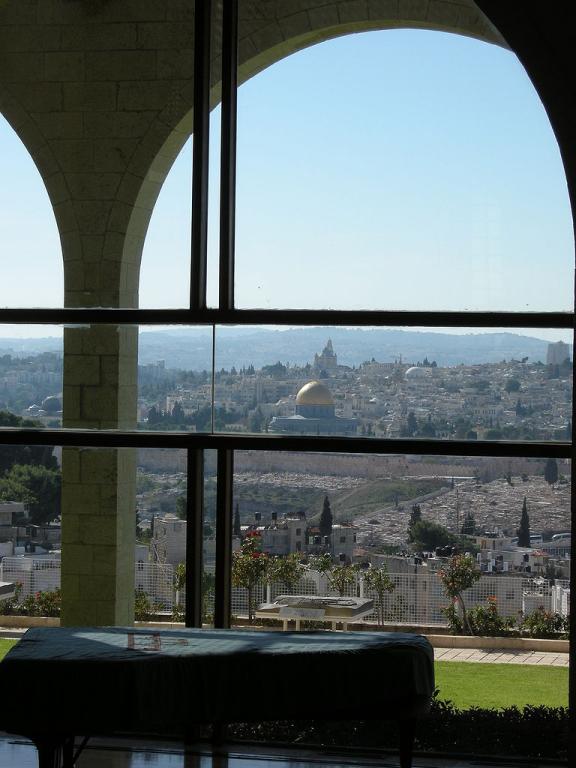 I'm very happy about this:
"New Vice President for The Interpreter Foundation"
She joins me, Steven T. Densley Jr. (Executive Vice President), Allen Wyatt (Vice President of Operations), Jeffrey Mark Bradshaw, Kristine Wardle Frederickson, Jeffrey Dean Lindsay, and Noel B. Reynolds on the Foundation's Board of Trustees.
***
Some more past articles from Interpreter:
Daniel C. Peterson, "The Modest But Important End of Apologetics"
Robert F. Smith, "Adam Miller's New Hermeneutic?"
Review of Adam S. Miller (Collin College, McKinney, TX). Rube Goldberg Machines: Essays in Mormon Theology. Foreword by Richard Lyman Bushman. Draper, UT: Greg Kofford Books, 2012. 162 pp., with bibliography and indexes. $18.95. Paperback and e-book formats.
Stephen D. Ricks, "A Note on Family Structure in Mosiah 2:5"
Louis C. Midgley, "Multiple Reformations and a Deeply Divided House"
Review of Diarmaid MacCulloch. The Reformation. New York: Viking Penguin, 2004. xxvii + 832 pp. with appendix of texts and index. $35.95 (hardcover). $22.00 (paperback).
Louis C. Midgley, "Protestant Ecclesiastical Anarchy and Dogmatic Diversity"
Review of Mark A. Noll. Protestantism: A Very Short Introduction, New York: Oxford University Press, 2011. xvi + 161 pp., with bibliography of further reading, glossary, index. $11.95 (paperback).
Steven L. Olsen, "Peter's Tears"
Abstract: Peter's denial of Christ is one of only about two dozen events reported in all four gospels. Three of the accounts conclude by Peter's weeping. This paper examines the antecedents, possible motivations, and long-term consequences of this crisis in Peter's life as recorded in the scriptural text and considers its application for all disciples of the Savior.
***
Here's some urgent breaking news from the Christopher Hitchens Memorial "How Religion Poisons Everything" File©:
"Latter-day Saint Charities Provides 30 Million Meals to Children: Partnership with Convoy of Hope and its food vendor, Feed My Starving Children, is giving needed nutrition to school children in nine developing countries"
"Donations Made to Those Affected by Hurricanes in Honduras: Clothing and food to benefit 20,000 Honduran families"
"Church Distributes Food to Native Americans During Pandemic: Thousands of tribal members receive USDA food boxes"
"Church volunteers distribute 40,000 pounds of food among Native American tribes"
***
And this is an event to which I'm very much looking forward, if I can carve out the time for it this year:
"RootsTech Connect Announces Final Lineup of Keynote Speakers: Celebrities to share their family stories with global audience"
***
Finally, this is important:
"Why Conspiracy Theorists Like Marjorie Taylor Greene Always Land on the Jews: Once you've decided that an invisible hand is behind the world's problems, it's only a matter of time before you decide it belongs to an invisible Jew"
This is rather less important:
A Jewish man and a Chinese man are in a bar. Suddenly, the Jewish man punches the Chinese man in the face.
"Ow! Why did you do that?" asks the Chinese man.
"That's for Pearl Harbor," says the Jewish man.
"But the Japanese bombed Pearl Harbor. I'm Chinese!" says the Chinese man.
"Chinese, Japanese, what's the difference?" asks the Jewish man.
So the Chinese man punches the Jewish man.
"Ow! What's that for?" asks the Jewish man.
"It's for the Titanic," says the Chinese man.
"What? That was an iceberg that brought down the Titanic!" says the Jewish man.
"Iceberg, Goldberg, what's the difference?"
I've been vainly trying to find an even more unimportant thing, a spoof video that I saw years ago in which the creator put a little metallic ship in his bathtub and, by repeatedly making it collide with floating ice cubes, conclusively demonstrated that an iceberg couldn't possibly have caused the Titanic to sink. So what or who was actually behind the famous tragedy of the great transatlantic liner? Some claim it was the Jews. Of course.
[Later addendum: A reader calling himself "Jacob A." has kindly found the spoof video for me: "Unfastened Coins: Titanic Conspiracy," by Maddox]
Well, anyway. Now we've got giant space lasers owned by the Rothschilds. Sigh.
Few people, I think, pause to consider the significance of the fact that — at least as far as I'm aware — the only canonical scriptural text of any religious group of significant size that contains an explicit denunciation of anti-Semitism is . . . (cue drum roll) the Book of Mormon.
We often cite 2 Nephi 29:3 to illustrate the mainstream Protestant claim that revelation ceased and the canon slammed shut with the close of the Bible. But we seem only seldom if ever to notice the remarkable verses that precede and that follow that particular passage, giving it its context:
But behold, there shall be many—at that day when I shall proceed to do a marvelous work among them, that I may remember my covenants which I have made unto the children of men, that I may set my hand again the second time to recover my people, which are of the house of Israel;
And also, that I may remember the promises which I have made unto thee, Nephi, and also unto thy father, that I would remember your seed; and that the words of your seed should proceed forth out of my mouth unto your seed; and my words shall hiss forth unto the ends of the earth, for a standard unto my people, which are of the house of Israel;
And because my words shall hiss forth—many of the Gentiles shall say: A Bible! A Bible! We have got a Bible, and there cannot be any more Bible.
But thus saith the Lord God: O fools, they shall have a Bible; and it shall proceed forth from the Jews, mine ancient covenant people. And what thank they the Jews for the Bible which they receive from them? Yea, what do the Gentiles mean? Do they remember the travails, and the labors, and the pains of the Jews, and their diligence unto me, in bringing forth salvation unto the Gentiles?
O ye Gentiles, have ye remembered the Jews, mine ancient covenant people? Nay; but ye have cursed them, and have hated them, and have not sought to recover them. But behold, I will return all these things upon your own heads; for I the Lord have not forgotten my people. (2 Nephi 29:1-5)