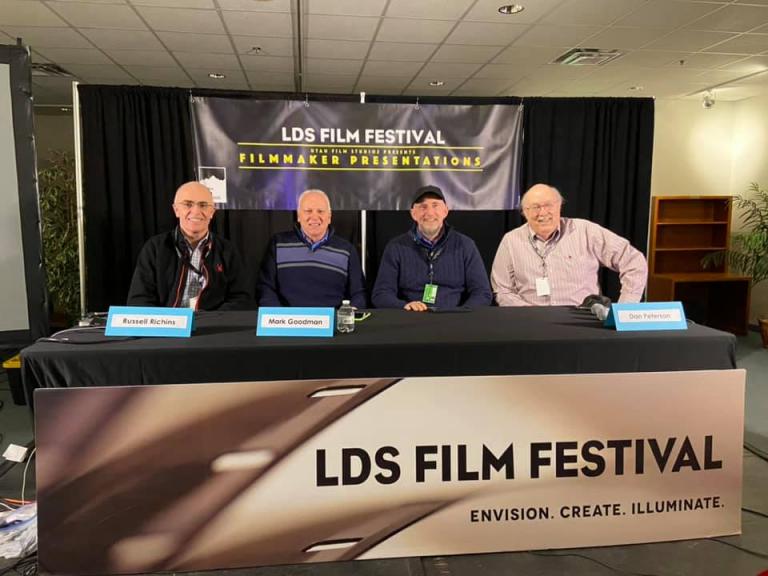 ***
Up today on the website of the Interpreter Foundation:
"Hearing the Voice of the Lord in the Mind: Blessing, Helping and Informing Mission Presidents and Their Wives, Missionaries and Others" (Part Four of a Series Compiled by Dennis B. Horne)
***
"How Did News of Ancient Ruins Support the Faith of the Witnesses?"
***
Let's hope that Sunday scheduling for BYU becomes an issue this year!
"NCAA tournament prepared to make changes to schedule to keep BYU from playing on Sunday if Cougars make the Sweet 16"
***
I'm very pleased to see this:
"The Latter-day Saint film that could: 'Lamb of God' cracks Top 10 on opening night"
***
I really, really wish these things weren't necessary. Sadly, though, I firmly believe that they are necessary. So here are two new items that have gone up on the very valuable Neville-Neville Land blog:
"Those who live in glass houses, pt. 12"
"Heartlanders push back against Rian Nelson's nutty conspiracy theories"
On that second one, wow. Just wow.
***
The 26 January 1888 edition of the Missouri Daily Republican reported the death of David Whitmer, the last survivor from the ranks not only of the Three Witnesses but from those of the official Book of Mormon witnesses altogether:
[Special.] — David Whitmer, the last witness to the divinity of the Book of Mormon, died at his home in Richmond, at 5 O'clock this evening, surrounded by his family [son David J. Whitmer, daughter Julia Ann Whitmer Schweich, grandson George W. Schweich, and granddaughter Josephine Schweich (Mrs. James Van Cleave) of Chicago, all of whom were at his bedside during his last hours, and witnessed his peaceful and quiet death] and a few of his immediate friends. . . . Recently, and during his illness, he claimed to have received many manifestations as to the divinity of the Book of Mormon, and took great pleasure in so stating the fact to his many friends who were assembled at his bed side. And although in his 83rd year, with a feeble constitution and a frame bent with old age, his mind was as bright and active, and his conceptions as clear as the noonday sun. (Cited by Ronald E. Romig, Eighth Witness: The Biography of John Whitmer [Independence, MO: John Whitmer Books, 2014], 486-487)