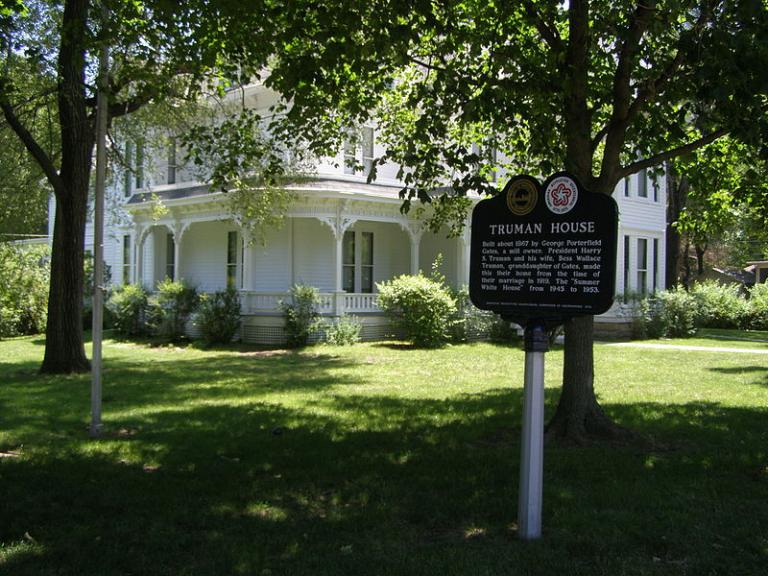 ***
Newly published in Interpreter: A Journal of Latter-day Saint Faith and Scholarship:
R. Jean Addams, "The Past and Future of the Temple Lot in Independence, Jackson County, Missouri"
Abstract: Fifteen months after the Church of Christ's inception in April 1830, Joseph Smith received a revelation indicating that Independence, Jackson County, Missouri, was to be the "center-place" of Zion and a "spot for a temple is lying westward, upon a lot that is not far from the court-house." Dedication of this spot for the millennial temple soon followed on August 3, 1831, by Joseph Smith and Sidney Rigdon. A building sketch was prepared in Kirtland, Ohio, and sent to church leaders in Independence in June 1833. Smith also forwarded his plat for the City of Zion, showing 24 temples at its center and giving an explanation for their use. Tragically, the church was driven en masse out of Jackson County only months later. Reclaiming the original Partridge purchase in December 1831, known as the Temple Lot, became an early driving force for the membership of the church. A physical effort to reclaim the saints' land and possessions in Jackson County was organized in 1834 by Joseph Smith and became known as "Zion's Camp." After traveling 900 miles and poised on the north bank of the Missouri River looking toward Jackson County, Smith's two hundred armed men were unable to proceed for various reasons. While contemplating what to do, given the reality of their situation, Smith received a revelation to "wait for a little season, for the redemption of Zion." That poignant phrase — "the redemption of Zion" — became a tenet of the church thereafter. In the years following the martyrdom and the subsequent "scattering of the saints," three independent expressions of the Restoration returned to Independence to reclaim or redeem the Temple Lot in fulfillment of latter-day scripture. This essay examines their historical efforts.
[Editor's Note: Part of our book chapter reprint series, this article is reprinted here as a service to the LDS community. Original pagination and page numbers have necessarily changed, otherwise the reprint has the same content as the original.
See R. Jean Addams, "The Past and Future of the Temple Lot in Independence, Jackson County, Missouri," in Proceedings of the Fifth Interpreter Foundation Matthew B. Brown Memorial Conference, 7 November 2020, ed. Stephen D. Ricks and Jeffrey M. Bradshaw, Temple on Mount Zion 6 (Orem, UT: The Interpreter Foundation; Salt Lake City: Eborn Books, 2021), in preparation. Further information at https://interpreterfoundation.org/books/the-temple-past-present-and-future/.]
***
And here are links to a few previous articles that were published in an earlier number of Interpreter:
Daniel C. Peterson, "Making Visible the Beauty and Goodness of the Gospel"
Abstract: Apologetics is typically seen as a purely cerebral activity designed to convince others of the truth or, at least, of the plausibility of certain propositions, typically but not always religious. In the case of the Gospel, however, mere intellectual assent isn't enough—not in the eyes of God and, probably, not for the typical mortal human being. To please God, we must live our lives according to the Gospel, not merely concede its truth. But living such lives to the end requires that we love God and the Gospel and find them desirable, in addition to checking off a list of required faith-statements. Can apologetics play a role in encouraging and cultivating such attitudes as well as in convincing our heads? This article maintains that apologetics can and should play such a role, and invites those with the appropriate gifts and abilities to make the effort to do so.
Matthew L. Bowen, "You More than Owe Me This Benefit: Onomastic Rhetoric in Philemon"
Abstract: Wordplay and punning involving the names Philemon (Φιλήμων, "affectionate one") and Onesimus (Ὀνήσιμος, "useful") and their meanings, with concomitant paronomasia involving the name-title Χριστός (Christos) and various homonymic terms, constitutes a key element in Paul's polite, diplomatic, and carefully-worded letter to Philemon, the Christian owner of a converted slave named Onesimus. Paul artfully uses Philemon's own name to play on the latter's affections and to remind him that despite whatever Onesimus may owe (ὀφείλει, opheilei) Philemon, Philemon more than owes (προσοφείλεις, prosopheileis) his very self — i.e., his life as a Christian and thus his eternal wellbeing — to Paul. Hence, Philemon "more than owes" Paul his request to have Onesimus — who was once "useless" or "unprofitable" and "without Christ," but is now "profitable" and "well-in-Christ" — as a fellow worker in the Gospel. In a further (polyptotonic) play on Onesimus, Paul expresses his urgent desire to "have the benefit" (ὀναίμην, onaimēn) of Onesimus in the Lord out of Philemon's own free will and with his blessing, since all three are now brothers in Christ, and thus slaves to Christ, their true "master." In the context of Paul's use of –χρηστός (–chrēstos) and ὀναίμην (onaimēn), Paul's desire for Philemon's voluntary "good deed" or "benefit" (τὸ ἀγαθόν σου, to agathon sou) is to be understood as the granting of Onesimus and as the point and climax of this publicly-read letter.
Matthew Roper, Paul Fields, and Larry Bassist, "Zarahemla Revisited: Neville's Newest Novel"
Abstract: This article is the third in a series of three articles responding to the recent assertion by Jonathan Neville that Benjamin Winchester was the anonymous author of three unsigned editorials published in Nauvoo in 1842 in the Times and Seasons. The topic of the unsigned editorials was the possible relationship of archeological discoveries in Central America to places described in the Book of Mormon narrative. The first article shows that, contrary to Neville's claims, Winchester was not a proponent of a Mesoamerican setting for the Book of Mormon, but rather a hemispheric one. Since this was a view commonly held by early Mormons, his ideas did not warrant any anonymity for their dissemination. The second article shows that, also contrary to Neville's claims, Joseph Smith was not opposed to considering Central American geographic parallels to the Book of Mormon. The Prophet even seemed to find such possibilities interesting and supportive of the Book of Mormon. This third article shows that despite Neville's circumstantial speculations, the historical and stylometric evidence is overwhelmingly against Winchester as the author of the Central America editorials.
Joshua Berman, "The Temple: A Multi-Faceted Center and Its Problems"
Editor's Note: At the request of BYU Law Professor John W. Welch, Dr. Berman graciously provided this article for publication as an introduction to a series of lectures he will be giving in Utah on October 7 and 8, 2015. The first lecture will focus on the differences between the Tabernacle and the Temple, the second lecture will discuss recent findings linking inscriptions from Ramesses II to the sea account in Exodus, and the third lecture will touch on issues in biblical law. These lectures are co-sponsored by the Academy for Temple Studies, BYU Studies, the Ancient Near Eastern Studies Department in the David M. Kennedy Center for International Studies, the J. Reuben Clark Law School, and The Interpreter Foundation, and details can be found online. This article is adapted from The Temple: Its Symbolism and Meaning Then and Now (Eugene, OR: Wipf & Stock, first ed., 1995).
Abstract: One of the primary identities of the Temple is that it is the place of hashra'at ha-shekhinah, the site at which God's presence is most manifest. It is no surprise then, that the Temple is the focal point of prayer. Yet, as the site at which God's presence is most intimately manifest, the Temple is also the center of the nation in several major spheres of collective life. This centrality is exhibited in the structure of the Book of Deuteronomy. Chapters 12-26 depict commandments that are to be the social and religious frame of life in the land of Israel. Within this section the central shrine, "the place in which God shall establish His name," is mentioned nearly twenty times. The Temple is cast as the center for sacrifices (ch. 12), the consumption of tithes (14:23-25), the celebration of the festivals (ch. 16), and the center of the judicial system (ch. 17). In this chapter we will explore how the Temple constitutes the national center for social unity, education, and justice. The concentration of activity and jurisdiction at the Temple, however, renders it prone to abuse, and in the second half of this chapter, we will probe the social and religious ills that emerged as an endemic part of the Temple's existence.
Shon D. Hopkin, ""How Lovely Is Your Dwelling Place": A Review of Danel W. Bachman, "A Temple Studies Bibliography""
Abstract: "A Temple Studies Bibliography," located on the Academy for Temple Studies website (http://www.templestudies.org/home/introduction-to-a-temple-studies-bibliography/), boasts over 8,000 entries focused on ancient temples from the Mediterranean and the Near East and modern expressions of temple building and worship, primarily in the Latter-day Saint (Mormon) community. This review details the bibliography's extensive strengths and comprehensive nature, identifies current limitations that will be resolved with full release of the resource, suggests future improvements, and gives examples of how this bibliography can be used to enhance scholarship in the growing field of temple studies.
Noel B. Reynolds, "The Return of Rhetorical Analysis to Bible Studies"
Review of:
Jack R. Lundbom, Biblical Rhetoric and Rhetorical Criticism. Hebrew Bible Monographs 45 (Sheffield, England: Sheffield Phoenix Press, 2013), 354 pp., $130.00.
Roland Meynet, Rhetorical Analysis: An Introduction to Biblical Rhetoric. Journal for the Study of the Old Testament Supplement Series 256 (Sheffield, England: Sheffield Academic Press, 1998), 392 pp., $200.00.
Abstract: There is now a growing consensus that the eighth and seventh centuries produced a distinctive Hebrew rhetoric that enabled writers, even down into New Testament times, to use both words and structures to communicate with readers in ways that have been largely invisible to modern Western interpreters. In this essay, the efforts of two leaders of this movement in Biblical studies to explain and defend their respective versions of this developing approach are reviewed.
Kevin Christensen, "Image is Everything: Pay No Attention to the Man Behind the Curtain"
Abstract: Soon after the appearance of my Interpreter review of Jeremy Runnells' Letter to a CES Director, he promised to provide his personal response. Although this response has not yet appeared, he did post an essay called "The Sky is Falling" by his friend Johnny Stephenson. After I read the essay closely in May, I realized that it provides, however unintentionally, a valuable set of discussion points with illustrative examples. My response begins with some preliminaries, surveys essential background issues concerning facts, ideology, and cognitive dissonance, and then addresses his historical arguments regarding the First Vision and priesthood restoration accounts.
***
I hope that everyone had a wonderful Easter Sunday. I did. As we do pretty much every weekend (though this was an unusually good meal and although, this time, a sister-in-law was there, too), my wife and I had dinner with her widowed father. En route to his house, we listened to Robert Cundick's magnificent oratorio The Redeemer, as performed by the BYU Singers, BYU Concert Choir, and Philharmonic Orchestra with guest soloists (notably, to me, Clayne Robison as the Savior), and conducted by Ronald Staheli. (Here's another recording, this one a performance by the Tabernacle Choir.). Returning home, we heard virtually the entire Easter portion of Handel's Messiah. In the evening, we led a virtual discussion, with our monthly reading group, of Mark Twain's Personal Recollections of Joan of Arc and George Bernard Shaw's Saint Joan. In between, we listened to both of the Sunday sessions of General Conference. The announcement of twenty new temples was a major highlight for us. (One of those newly announced temples, were they still alive, would presumably have become my parents' home temple.) So was that decidedly international Sunday morning session. From morning until night, it was a very good day, marking and commemorating what was, arguably, the very best day ever.