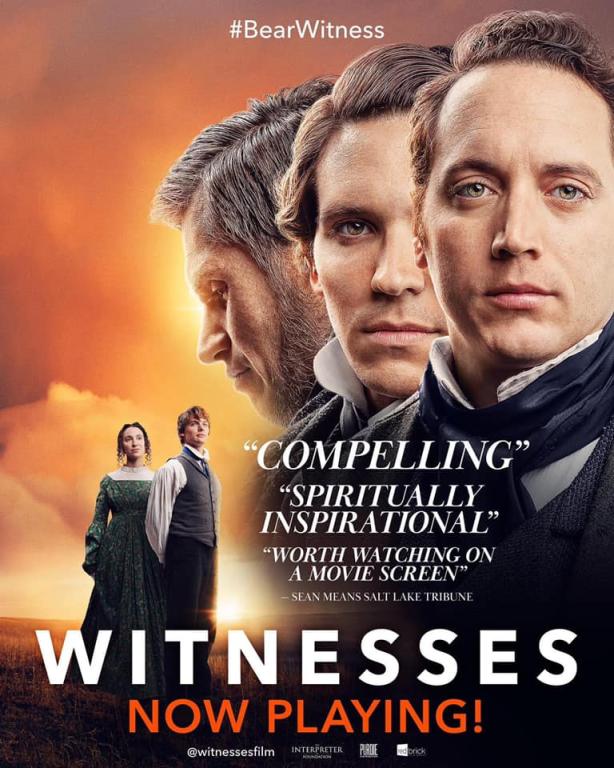 ***
I feel that I should reinforce the point that I've made on several occasions, here and elsewhere, about the effect that a successful opening weekend in theaters can have on the entire life of a film.
Here are some things to consider (and there may well be other important ideas that I've omitted):
• The performance of a new film on its opening weekend determines, to a very considerable degree, how long that film will stay in theaters and how far out it will expand/reach in terms of geography. This is especially true in the summer, when a new release is often competing against giant films (the proverbial "summer blockbusters").
• How long a film stays in theaters determines how well it grosses in total.
• How well a film grosses and how long it plays in theaters determines the number of retail stores the film's DVD/Blu-Ray in which it will be placed, and ultimately how broadly the film will run on national and international streaming platforms.
• Streaming platforms reach the world's broadest audience– audiences that will give the film a test. Latter-day Saints, old, young, atheists, evangelicals — it doesn't matter. Via streaming, a film can potentially reach everyone.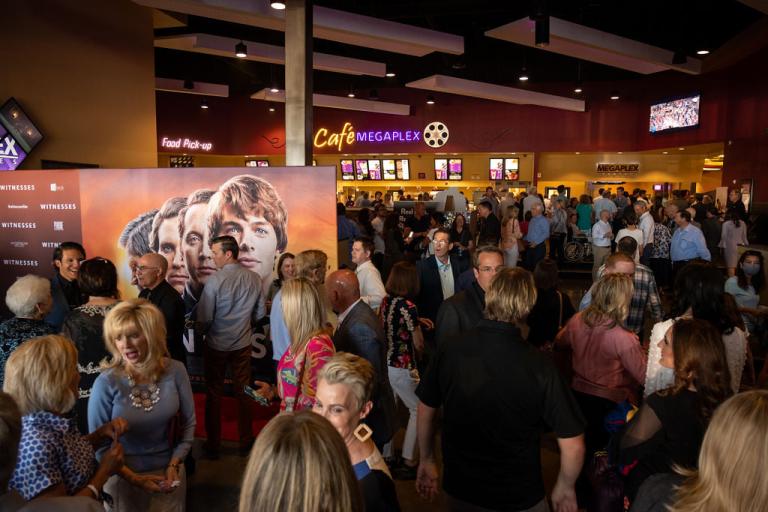 So we're asking you to help us to take this film, Witnesses, to the entire world! We want to flood the cinemas out there with the light of the Restoration. And there is at least one very simple way in which you can help us to do that: #BearWitness by seeing Witnesses this opening weekend — that's tonight, Friday night, or tomorrow (Saturday) night, in a theater near you! Don't wait! You may miss it. We are not promised a second weekend if this weekend is not successful for Witnesses at the box office. We have no guarantee of success. If Witnesses ranks at the top of the pack in the theaters in which it opens, it stays. If it doesn't, it could be out in a week.
Of course, if you can't go this weekend, we understand (though I can't promise not to be bitterly resentful). Life happens. Try to go as soon as you are able.
And, if you have the means, take a youth group or a young single adult group to see the film. Buy out a theater! Doing that may, I'm told, be more reasonably priced than you might fear.
Back in 2014, Elder Jeffrey R. Holland of the Quorum of the Twelve Apostles explained a very similar strategy to ours for the theatrical film Meet the Mormons, which was to be released shortly thereafter. (The similarity is not coincidental.) His video lasts somewhat less than five minutes:
"Elder Holland Introduces Meet the Mormons"
Obviously, there are some differences. For example, Witnesses is not an official production of the Church of Jesus Christ of Latter-day Saints, and it does not claim to be. It wasn't commissioned by the First Presidency and we neither sought nor received any input regarding it from the leadership of the Church.
But there are also some parallels: No missionaries are expected to be proselytizing in or near the movie houses in which it is shown. Attendance at screenings of Witnesses is not a commandment (even though that should perhaps be negotiated in the near future!). Furthermore, just as the Church was not seeking to make a profit from Meet the Mormons, we will not profit from Witnesses. And the film is and (we hope!) will be available in regular theaters (e.g., in chains such as Cinemark). Here, though, are the salient points that I want to make in this connection based on those that Elder Holland made in his video:
Box office performance on the opening weekend is enormously important.
So, please, request the film for your area at witnessesfilm.com.
Attend Witnesses on its opening weekend –which is today and tomorrow.
"Like" Witnesses on Facebook.
Please share the trailer (at witnessesfilm.com) and other available content.
Consider doing a "group buy-out." (Instructions for this are available at witnessesfilm.com.)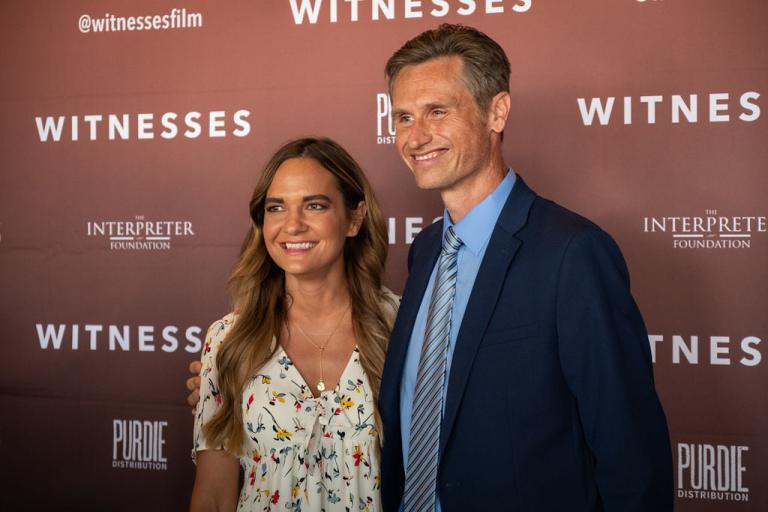 In the meantime, Interpreter's publication efforts continue. Two new articles appeared today, for example, in Interpreter: A Journal of Latter-day Saint Faith and Scholarship:
Alan Goff, "Types of Repetition and Shadows of History in Hebraic Narrative"
Abstract: Modern readers too often misunderstand ancient narrative. Typical of this incomprehension has been the inclination of modern biblical critics to view repetitions as narrative failures. Whether you call such repetitions types, narrative analogies, type scenes, midrashic recurrences, or numerous other names, this view of repeated elements has dominated modern readings of Hebraic narratives for at least 200 years. Robert Alter, who introduced a new yet antique understanding of repetitions in the Hebrew Bible in the 1980s, began to reverse this trend. Such repeated elements aren't failures or shortcomings but are themselves artistic clues to narrative meaning that call readers to appreciate the depth of the story understood against the background of allusion and tradition. Richard Hays has brought similar insights to Christian scripture. The Book of Mormon incorporates the same narrative features as are present in other Hebraic narrative. The ancient rabbis highlighted the repeating elements in biblical narrative, noting that "what happens to the fathers, happens to the sons." The story of Moroni's raising the standard of liberty in Alma 46 illustrates the repetitive expectation by seeing the events of the biblical Joseph's life repeated in the lives of these Nephite descendants of Joseph. Such recurrence in narratives can, considering the insights of Alter and Hays, reveal richness and depth in the narrative without detracting from the historical qualities of the text.
Loren Blake Spendlove, "Discipleship As the World Collapses Around You"
Review of Adam S. Miller, Mormon: A Brief Theological Introduction (Provo, UT: The Neal A. Maxwell Institute for Religious Scholarship, 2020). 162 pages. $9.95 (paperback).
Abstract: Adam Miller has created a thoughtful and enlightening theological study of the book of Mormon. It is obvious from his textual commentary that Miller has given a significant amount of thought and effort into teasing out practical insights from the book's original authors. Except for some clumsy distractions that occasionally appear in his text, I would highly recommend Miller's analysis of Mormon's and Moroni's apocalyptic narratives.