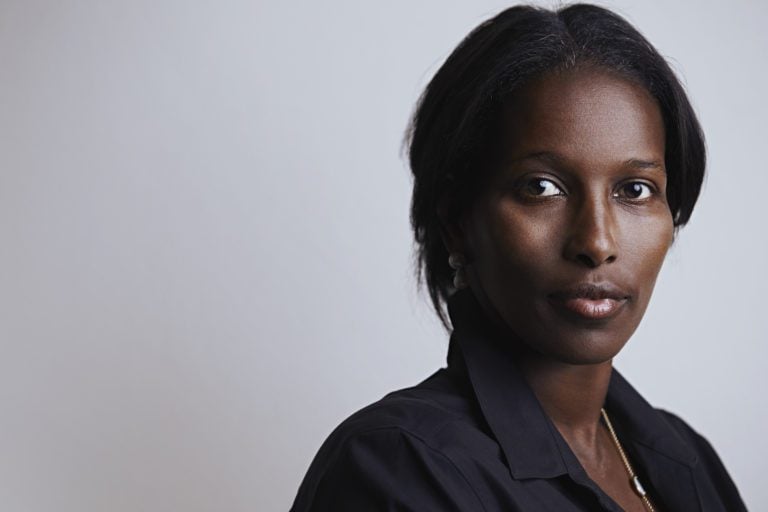 ***
[Yet again, owing to a recurring technical glitch on the part of Patheos, I've been unable until just a few minutes ago to post an image to accompany this blog entry. And, yes, this recurrent problem is beginning to get on my nerves. I've already been thinking for various reasons about lowering the level of my involvement on Patheos, if perhaps not abandoning it altogether. This issue, over the course of the past month or two, has reminded me that I may need to consider that question sooner rather than later.)
Before it recedes into the fog of memory, I want to share some brief notes about my participation in FreedomFest 2021 this past week in Rapid City, South Dakota.
So far as I know, FreedomFest has always previously convened in Las Vegas. Certainly every one in which I've participated — roughly five or six, I think – has been held there. (And it's intended that Las Vegas be the location in 2022.) Last year, though, Vegas shut down at the last minute. I expect that that move cost FreedomFest's organizer's a lot of money; certainly it rendered a huge amount of effort worthless and exasperated them. And there was no guarantee that the same thing wouldn't happen again this year. So they looked at South Dakota, where nothing had been locked down during the pandemic, confident that the meeting, if planned there, would go forward as planned.
One might have expected that holding FreedomFest in South Dakota would depress the number of attendees. After all, Las Vegas is a huge tourist destination with a major airport hub, whereas, for the most part, the Dakotas are, well, not all that easy to reach, pretty distant from any significant population center.
But there is much of interest around Rapid City – including the Badlands, Mount Rushmore, the beautiful Black Hills, the Crazy Horse Memorial, and, across the state line in Wyoming, Devils Tower. By arriving in Rapid City a couple of days early and by using our spare time fairly well, we managed to visit all of these. We also wanted to visit Custer State Park to see its wildlife, but, apart from the astonishing Needles Highway, we couldn't find the time to do it. Nor did we get a chance to go to either Wounded Knee or Deadwood. Maybe next time.
Anyway, the numbers didn't drop off for FreedomFest this year. In fact, they went up. Approximately 2600 people were in attendance.
And, as always, they enjoyed a good show. This year, the keynote speakers included South Dakota's governor, Kristi Noem, a former four-term member of Congress who may (Trump willing) be a candidate for the 2024 Republican presidential nomination; Larry Elder, who, at least for the moment, leads the field in California Governor Gavin Newsome's recall election; Senator Mike Lee (R-UT); and the internationally famous ex-Muslim writer and speaker Ayaan Hirsi Ali.
So what on earth was I doing at FreedomFest this year? I was involved in four quite distinct sessions:
On Wednesday, I chaired a session in which Dr. Daniele Struppa, an Italian-born mathematician who currently serves as the president of Chapman University, in Orange, California, argued that "God is a Mathematician." I've already written just a bit on this one, so I'll move on.
On Friday, I moderated a panel with Ayaan Hirsi Ali and a pair of libertarians. The topic was whether the American war on "Islamic fundamentalism" can be justified. The two libertarians, of course, argued that American imperialism provoked 9-11 and other attacks against Americans and American interests, and that we should essentially exit the Islamic world and leave Muslims alone. Ms. Ali contended, by contrast, that America is inescapably and irreplaceably the unique world power, and that the world would be a much worse place if we were to relinquish that role to, say, the People's Republic of China.
Here, let me pause to say a word about Ms. Ali herself. Born in Somalia, she became not only a self-proclaimed "infidel" atheist but, amazingly, a member of the parliament of the Netherlands. And now (after the assassination of the Dutch politician Pim Fortuyn and of her Dutch filmmaker associate Theo van Gogh), she is a citizen of the United States as well as a quite visible activist. I had never met her before, but, candidly, I expected something of a firebrand. Bright and articulate, yes, but fierce and perhaps a bit unpleasant. Instead, to my surprise, I found her in our conversation before the session and in the panel itself to be soft-spoken, humorous, kindly, even – if I dare say it – cute. She was also distinctly pro-American, which I had not anticipated. She came across, really, as a political conservative. (Which shouldn't actally have surprised me so much: She is, after all, affiliated with Stanford University's magnificent Hoover Institution — where I myself spent two memorable weeks as a late teenager, not too long before my mission — and is married to Niall Ferguson.)
I tried to maintain my position as a moderator of the panel, rather than as a mere participant. But I think I made it pretty clear that I could not fully accept the libertarian critique of American foreign policy. That is, in fact, one of the major reasons (though not the only one) that I can't simply describe myself as a libertarian pur sang or sign on with the Libertarian Party. (Everybody in attendance was, so far as I could tell, opposed to COVID lockdowns. Nobody wore a mask and there were continual expressions of indignation against vaccination. Which left me wondering just exactly what these folks thought ought to be done to protect public health during a pandemic. If they had their way, would those of us who survived small pox have all died of polio? And when, occasionally, I heard enthusiastic paeans to the free market for "sex workers" and even a denunciation of the statist interventionist Abraham Lincoln, I thought to myself "No, these aren't entirely my people."
On Saturday, I chaired a discussion for the Anthem Film Festival on the Swedish short film The Intimate Touch , co-written and directed by Ariel McMillion and Michael Støen. The more I've watched the film and thought about it, the more I've seen it as a really good conversation-starter for a discussion of the clash between the Islamic world and the West.
I sped directly from the film discussion to chair a debate between Gary Richied, a Catholic former academic who has recently gone over to the financial industry, and Douglas Casey, a former Catholic turned atheist, who is a major figure in the libertarian world, an author and financial speculator and a follower of Ayn Rand who calls himself an anarcho-capitalist and who regards even the American Founders as statists whose work should be rejected. Here again, I tried to maintain my stance as the neutral moderator but eventually, faced with demands that I express my own view, sided with Gary Richied against Casey's general critique of Catholicism, of Christianity more broadly, and altogether of theism. I was surprised, though, to hear Mr. Richied's opening statement really rip into the current pope and Catholic hierarchy as largely apostates and dullards. Had I been Doug Casey's opponent on Saturday afternoon, my defense of the Catholic Church would have been considerably less ambivalent. Rather ironic, no?